Tools & Tips
How to Stay Productive When Working From Home
Briteweb
March 24, 2020
If you're working from home for the first time, staying productive can be a challenge. But with the right tools and advice, you'll be a remote working whiz in no time.
We've had a lot requests for advice on remote work in response to our latest post Remote Workshop Best Practices, so we're publishing a series of articles to help you embrace your new remote work reality.
In this post, we're sharing our team's top tips and best practices for staying productive when working from home. Let's go!
Start your days off strong
As many of us have been thrown off our regular routines, it's important to start our days off strong! Starting your day with a morning routine can make a huge difference.
"For me that means waking up when I usually would have prior to COVID-19, meditating for 2 minutes and then doing an online fitness class. 

After that I make my bed, read for 20 minutes and set my intentions for what I will accomplish for the day. This first 1.5 hours of my day is spent tech-free. Starting the day with the latest news is anxiety inducing so I've committed to staying away from that technology for my first two waking hours every morning. 

Completing my morning routine means setting myself up for success by grounding myself first thing." – Yasmeen Sadain, HR & Operations Manager

Use the Pomodoro technique
As much as we love pasta sauce, this productivity practice was named after the Italian word for tomato, pomodoro. More specifically, a tomato-shaped kitchen timer. It's based on the use of a timer to break work down into intervals, which are separated by short breaks. We recommend 20-30 minute focused-work and 5 minute breaks in between.
"It's very easy in this climate to get distracted by news & world events, but it's not healthy. So to keep on track, I use the Pomodoro method both individually or in virtual team co-working sessions. This tool, Cuckoo, comes in handy!" – Shay Kingsbury, Project Manager
Create mental and physical space for your work
Using cues to separate your home life with your work life creates the kind of balance we need to manage stress and stay productive.
"I try to maintain mental or physical work boxes for my brain. For example, only use the computer in one part of the room or space. Time blocking is also helpful, so work is only between 9-5pm, and making sure I take my lunch without my laptop open." – Carlie Nishi, Associate Project Manager

"My usual morning routine, which I do even if I'm working from home, includes sometimes gauging what level of attire is needed to match the level of intensity I need for the day. For example, sometimes I've gotta throw on a solid shirt and dress pants to hammer through the more business-y stuff, other days it's a good ol' black t-shirt." – Zephaniah Wong, Director of Operations

"To minimize distractions, I've set a simple rule in my apartment: If my headphones are on, that means I'm focused and should not be disturbed. If my headphones are off, it means even though I am working, I don't mind being asked a question or interrupted. This is super helpful when I'm in my 'writing zone' and need deep focus" – Kristie Yung, Content Strategist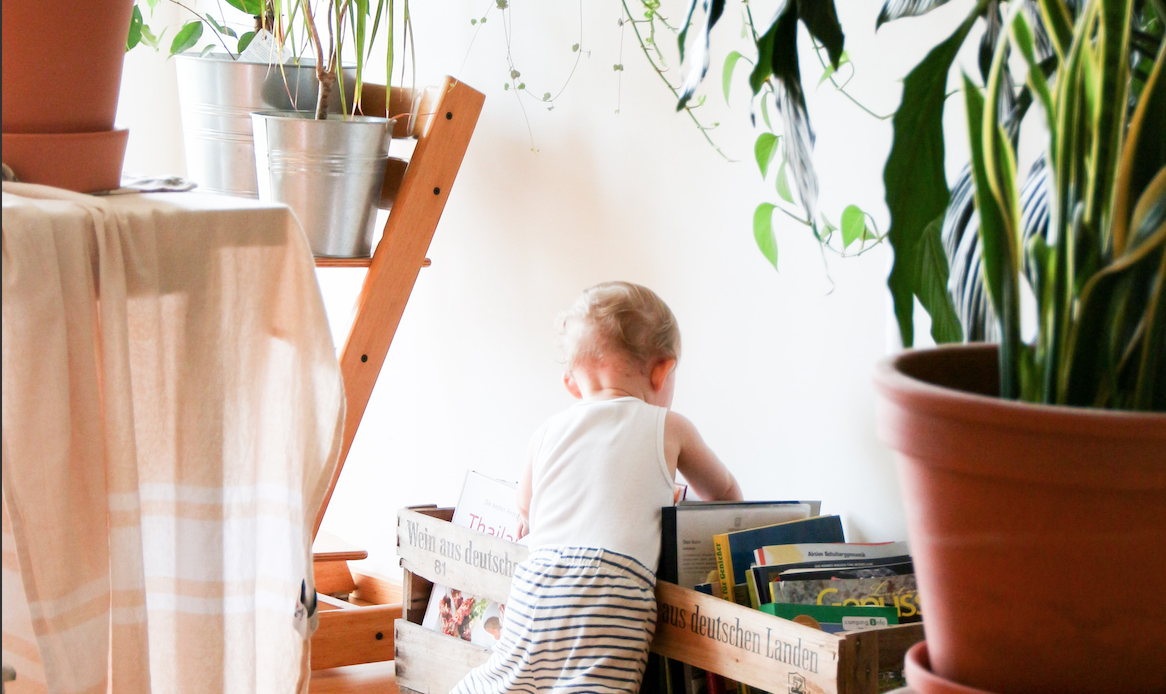 Accept the new reality working at home with kids
Getting used to working from home is one thing, but working from home and juggling having your kids at home too can be tough. Routine, balance and kindness are key.
"For me, staying productive is a matter of balance. I find that keeping a schedule helps me a lot – I start the day with my son as I normally would if he was still attending daycare – wake up, get dressed, eat breakfast and then start his activities. Fortunately, his school sends me daily activities a week at a time and it helps a lot to maintain a sense of normalcy for both he and I.

I think being flexible and understanding to yourself and others is also important – kids will join and/or interrupt conference calls. This is the reality that we're dealing with right now, and it's important to not overly stress about it, but to instead be kind and understanding to others and ourselves as we try to juggle work and family during this difficult time." – Mercedes Peters, Project Manager

"My wife and I work FT from home, while taking care of a 3-year-old son. We feel extremely privileged and grateful that we are able to take turns between working and caring for our kid. We do our best to communicate when we've scheduled calls/meetings so the other can plan around them. We try to give each other at least two-hour blocks of "uninterrupted" work time where one of has the peace and quiet of our bedroom/office behind closed doors.

We go for short walks to get fresh air and to recharge the batteries. And we shamelessly use TV as a surrogate nanny when we both just need to focus on work or need a physical and mental break. That might feel like a bad thing to some, but these are not normal times, and whatever we can do to get through the day with our sanity intact is fair game." – James Wu,  Strategy Director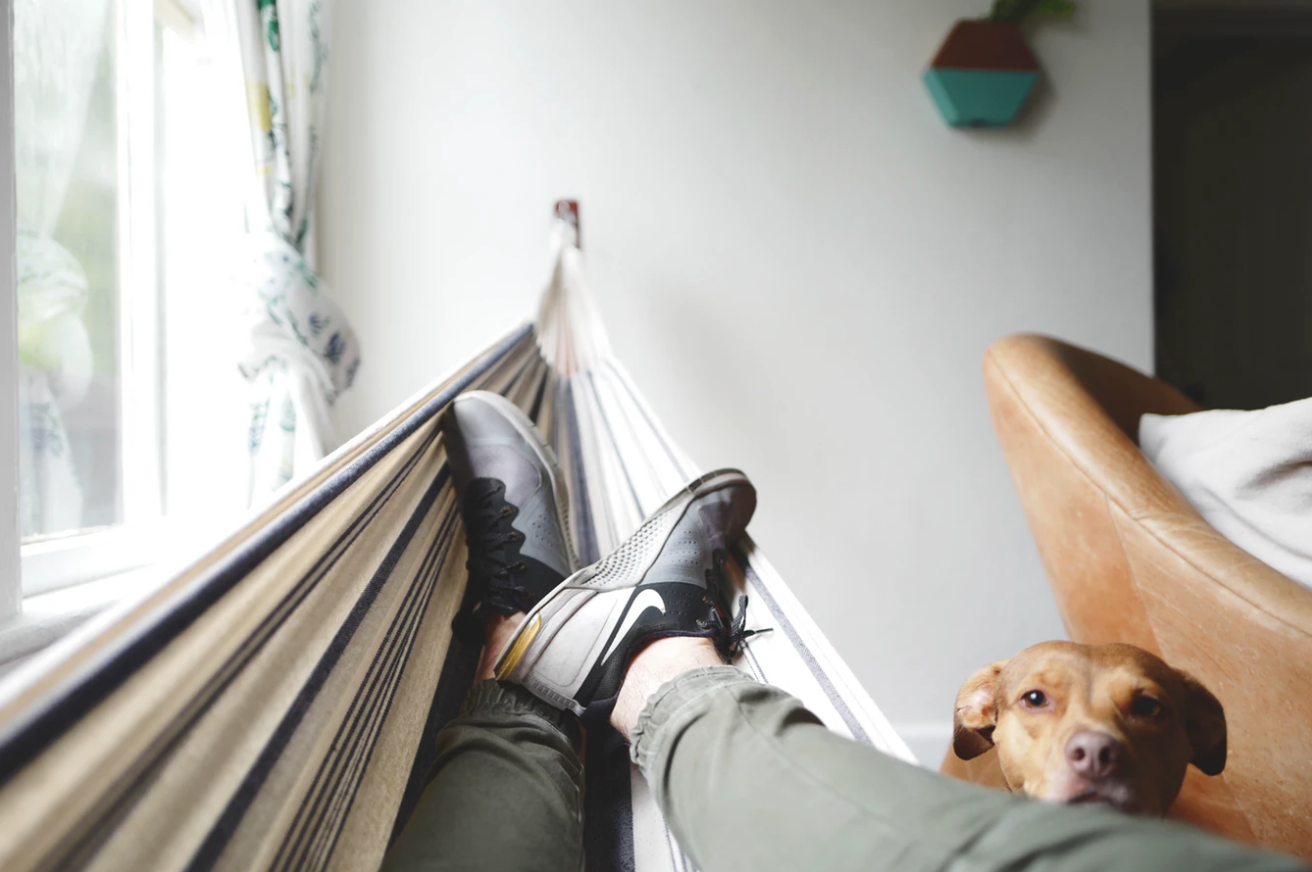 It's okay to not be as productive
Giving yourself a break is sometimes the only way to stay productive.
"As a freelancer one of the biggest pieces of advice I have to give on this is to remind people that sometimes it's okay not to be as productive. This is a really unsettling and destabilizing time. 

It's totally normal and helpful to slow down. It can help to take time for your own wellness, and that may come out of "productivity", but that's okay. When you are gentle with yourself and give yourself permission not to be 100% productive all the time, it often means that the work that you do get to ends up being higher quality as well." – Anu Khosla, Brand Strategist

"It's really important to acknowledge how we're feeling and accept that rest and compassion for yourself is absolutely critical, and that "productivity" includes taking the requisite time to unplug, nap, go for a walk, or give yourself permission to have a good cry to de-stress. All of it belongs." – Zeph Wong, Director of Operations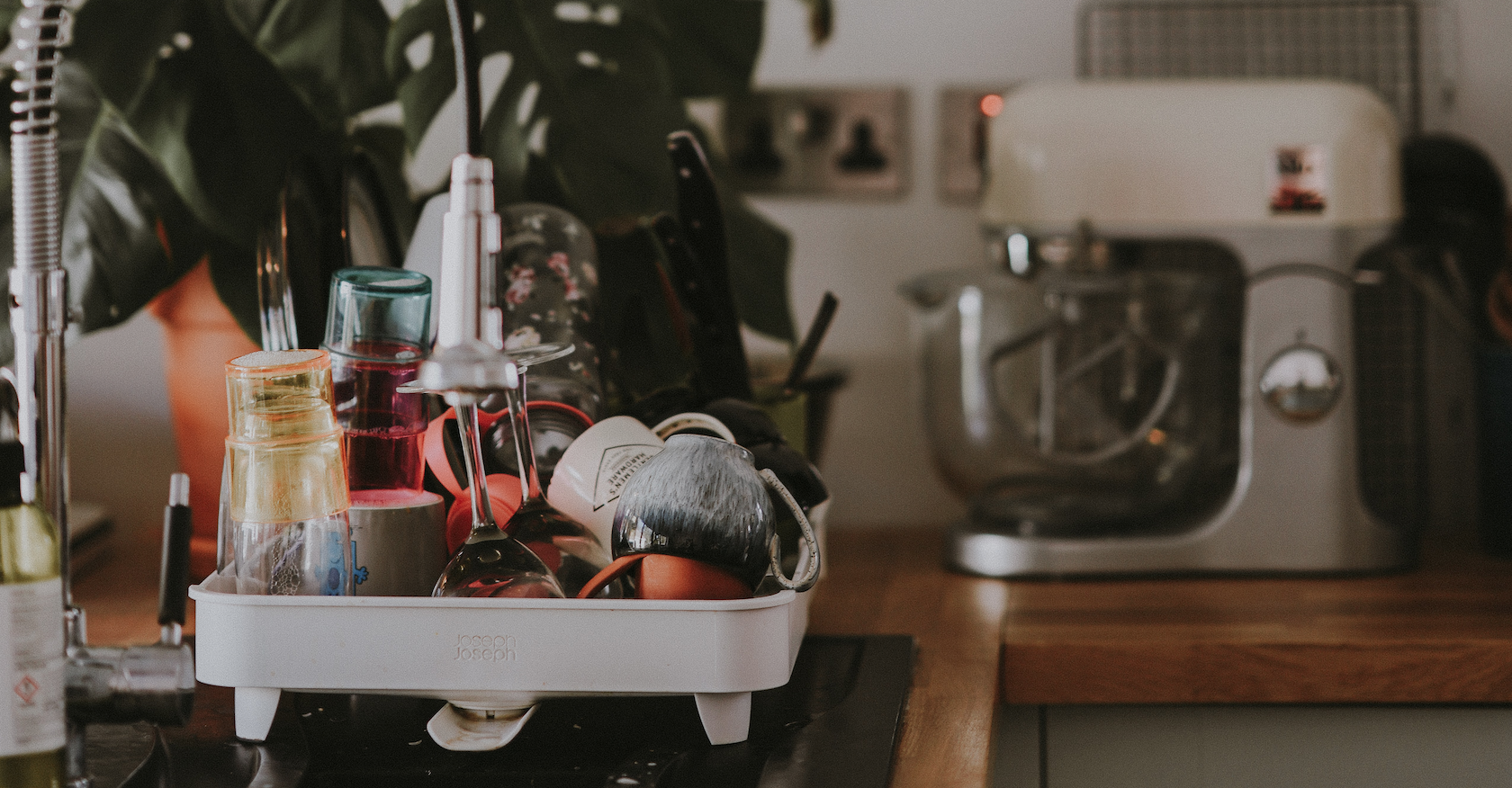 Handle important personal tasks first
With so many new things on our minds, starting right at 9am as you normally might is just not possible for many of us. Clear your mind by taking care of personal to-do's before you start work.
"It's really easy to get sidetracked and distracted when working from home. That's why I try to start my day by getting any major personal tasks or chores out of the way before sitting down to my work. 

Once I'm in front of my computer I'll prioritize my tasks for the day and set-up a game plan of sorts. Every hour or so I'll allow myself a break to make another cup of coffee, see to the laundry or check my social feeds. This way I stay on task, but reward myself with small interruptions throughout the day." – Kelly Van Woerkom, Senior Project Manager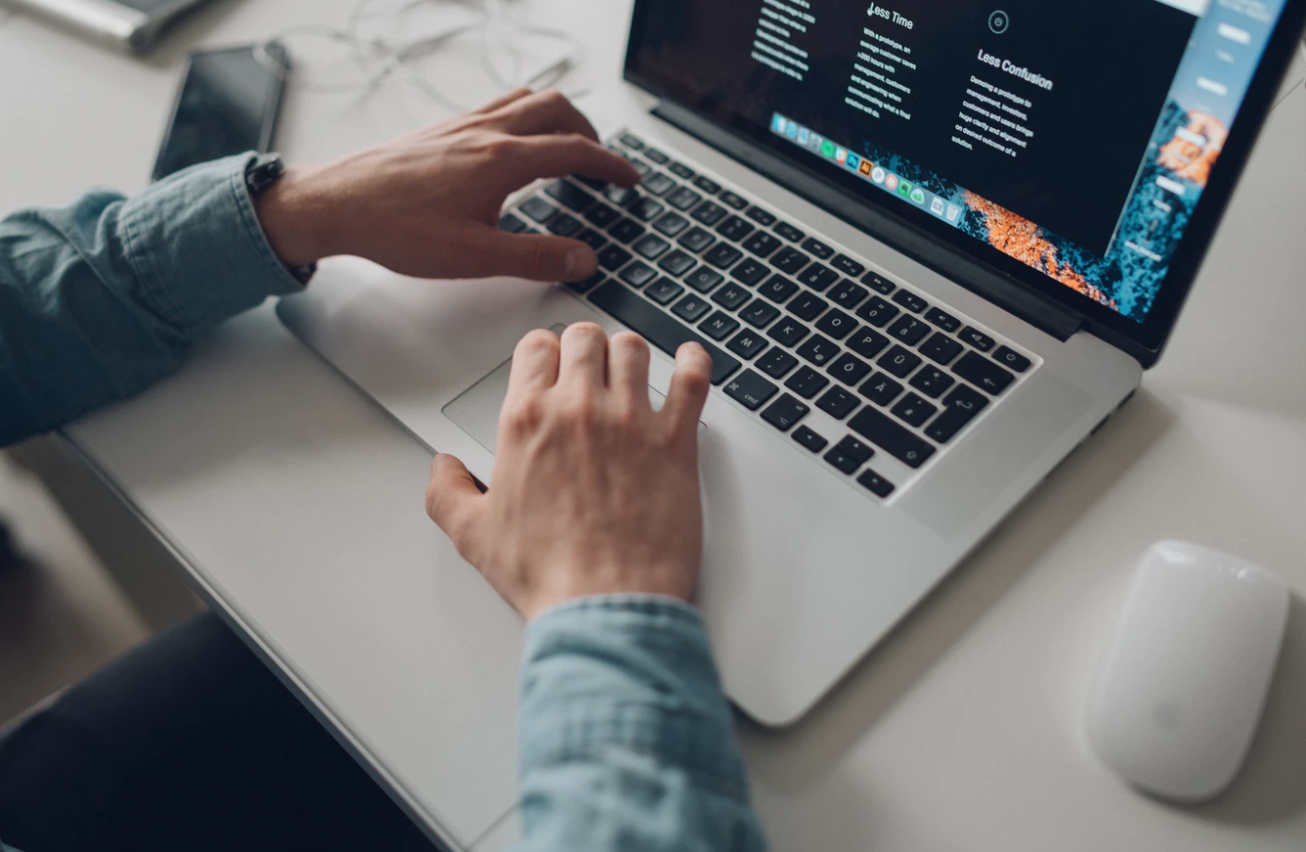 Manage your notifications
Staying on track also means managing distractions. When your phone or desktop apps are sending your pings or sliding in and out of your window, your focus can be easily disrupted.
"I have different browser setups on my computer so that no personal browsing or email is open during working time. I've also deleted the Slack desktop app, and run Slack only in a pinned tab in my browser. With zero notifications, and my phone away and out of site, I choose my distractions, rather than letting a constant stream of pinging to break my flow and control my attention." – Zeph Wong, Director of Operations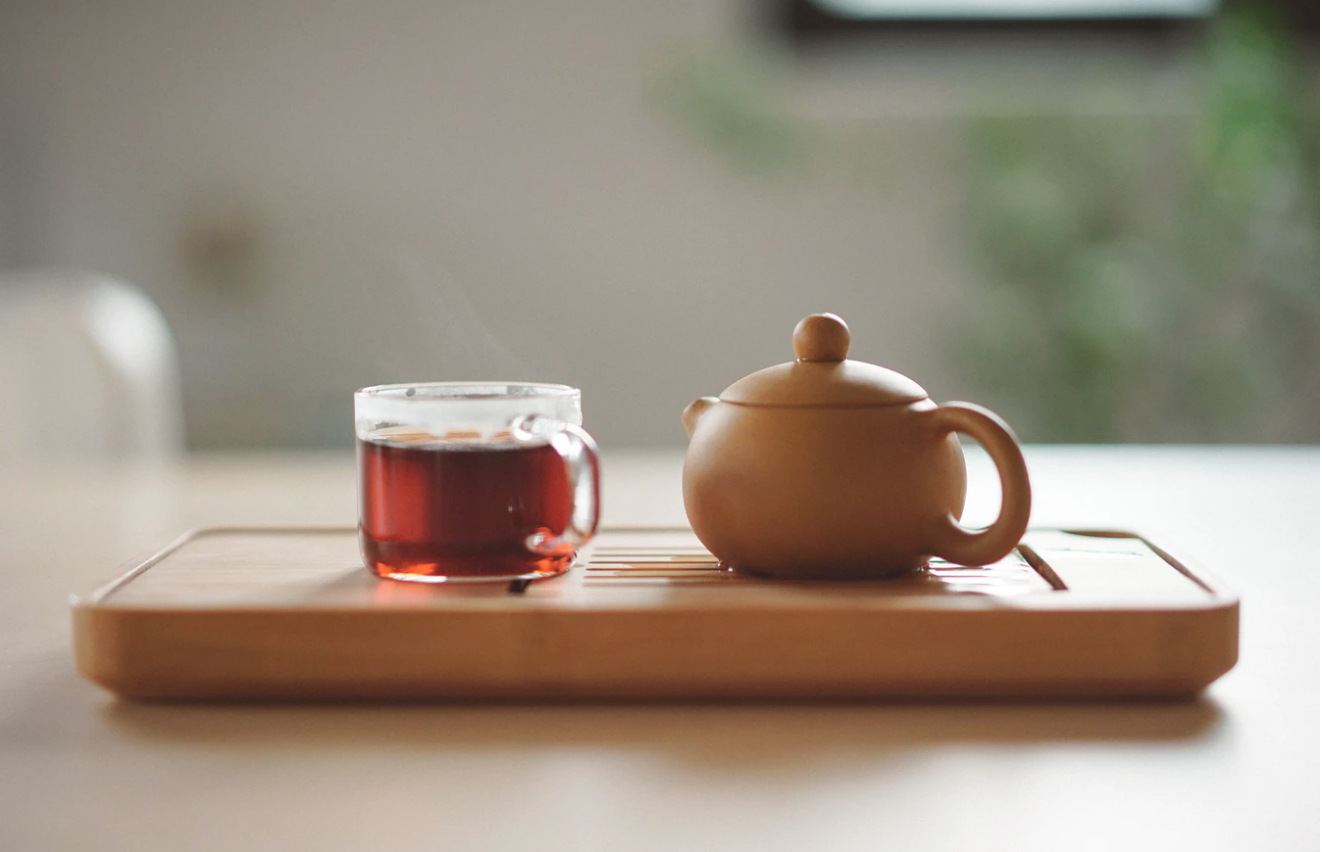 Prioritize your health
Staying productive doesn't mean keeping your head down in work for 8 hours straight. It means ensuring you take care of yourself, even if you're at home.
"For me, staying productive at home goes hand-in-hand with staying healthy while working from home. We have all reduced our daily activities and I've definitely noticed backaches and stiffness creeping in. 

I set an alarm on repeat to ring every 45 minutes which reminds me to get up, walk away from my 'office' (currently the kitchen table) and do a 1-2 minute stretch break. For all of us working with our eyes glued to our laptop it is also important to give our eyes a break from close-up focus. During this mini-break I make sure to focus on something far in the distance. The 45 minute window is also very helpful to stay on track of how the day is passing, since we all know the feeling "What, it's 4pm already… where did the day go?" – Natalie Schulz, Associate Project Manager
We hope that adopting any or all of these tips will greatly improve your productivity and general wellbeing when working from home. We've been working remotely for almost 10 years, and have more tips to share. So stay tuned for more posts. In the meantime, feel free to reach out if you'd like some advice! Stay well, everyone.