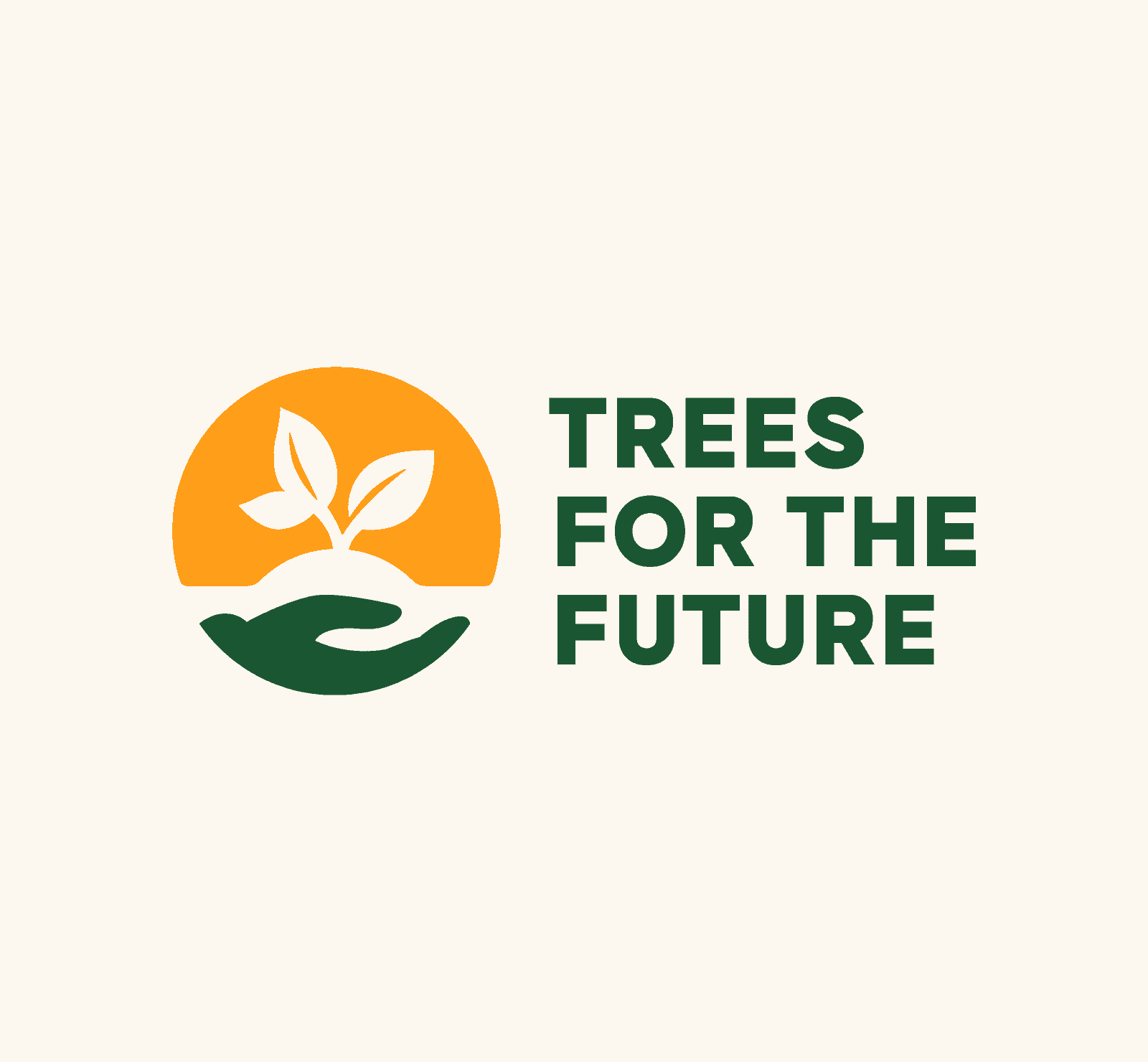 Trees for the Future
A new brand and website to capture a unique approach to uplifting farmers and their families.
Services
Brand Architecture
Brand Guidelines
Brand Strategy and Messaging
Branding
Collateral Design
Content Strategy
Logos and Visual Identity Systems
UX Research
Video and Animation
Web
Website Design
Website Development
The Challenge
Trees for the Future (TREES) is an agroforestry education organization that trains farmers and supports sustainable land revitalization efforts, creating new opportunities for economic power and food access. They approached Briteweb because they'd entered a new stage of growth and their visual identity no longer reflected who they were. Their brand messaging didn't have the focus it needed to differentiate TREES from organizations in a crowded field. Many organizations plant trees. TREES needed to refine their brand story to capture the brilliance of their holistic approach to addressing unsustainable land use.
After refreshing the brand, TREES wanted a new website to reflect their new visual elements and messaging.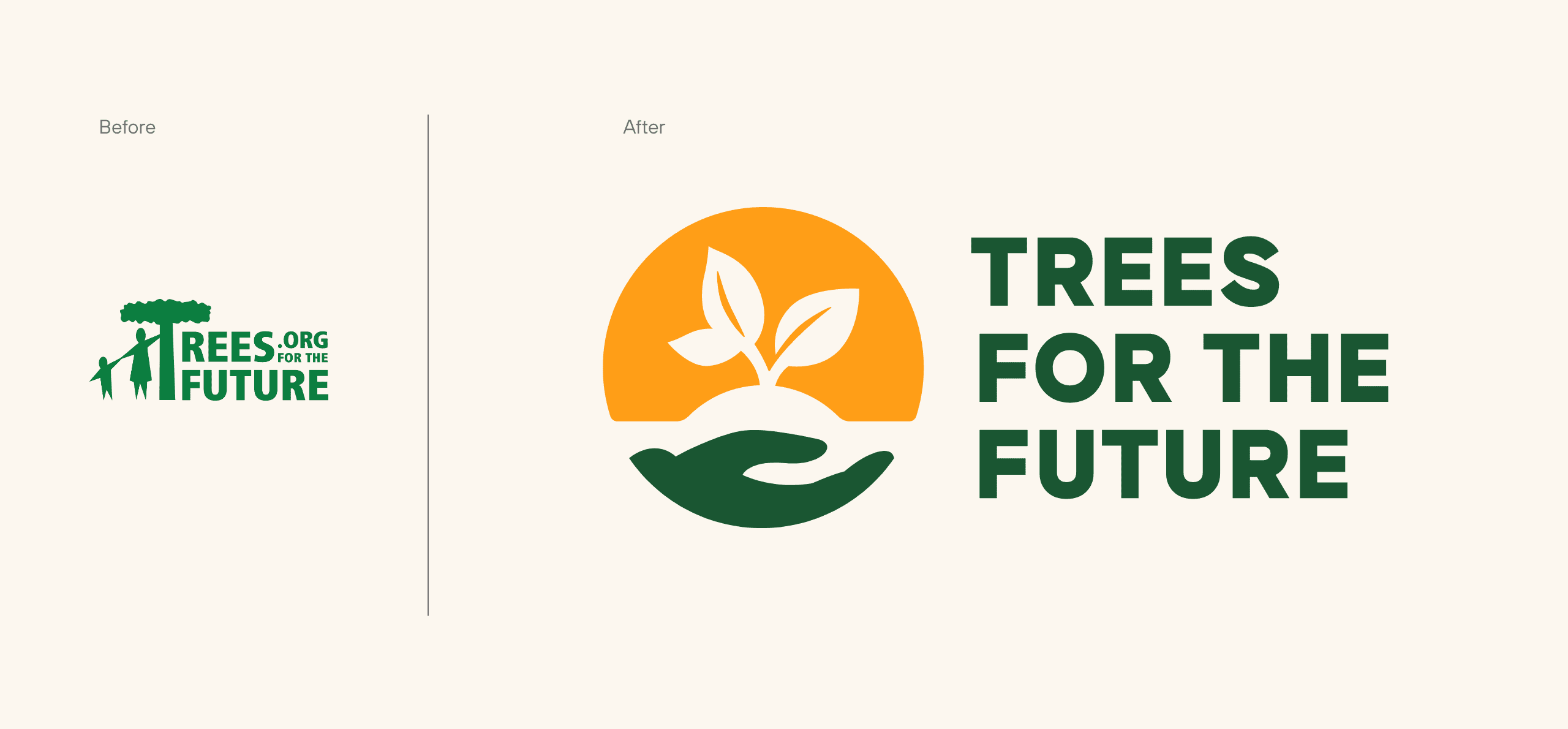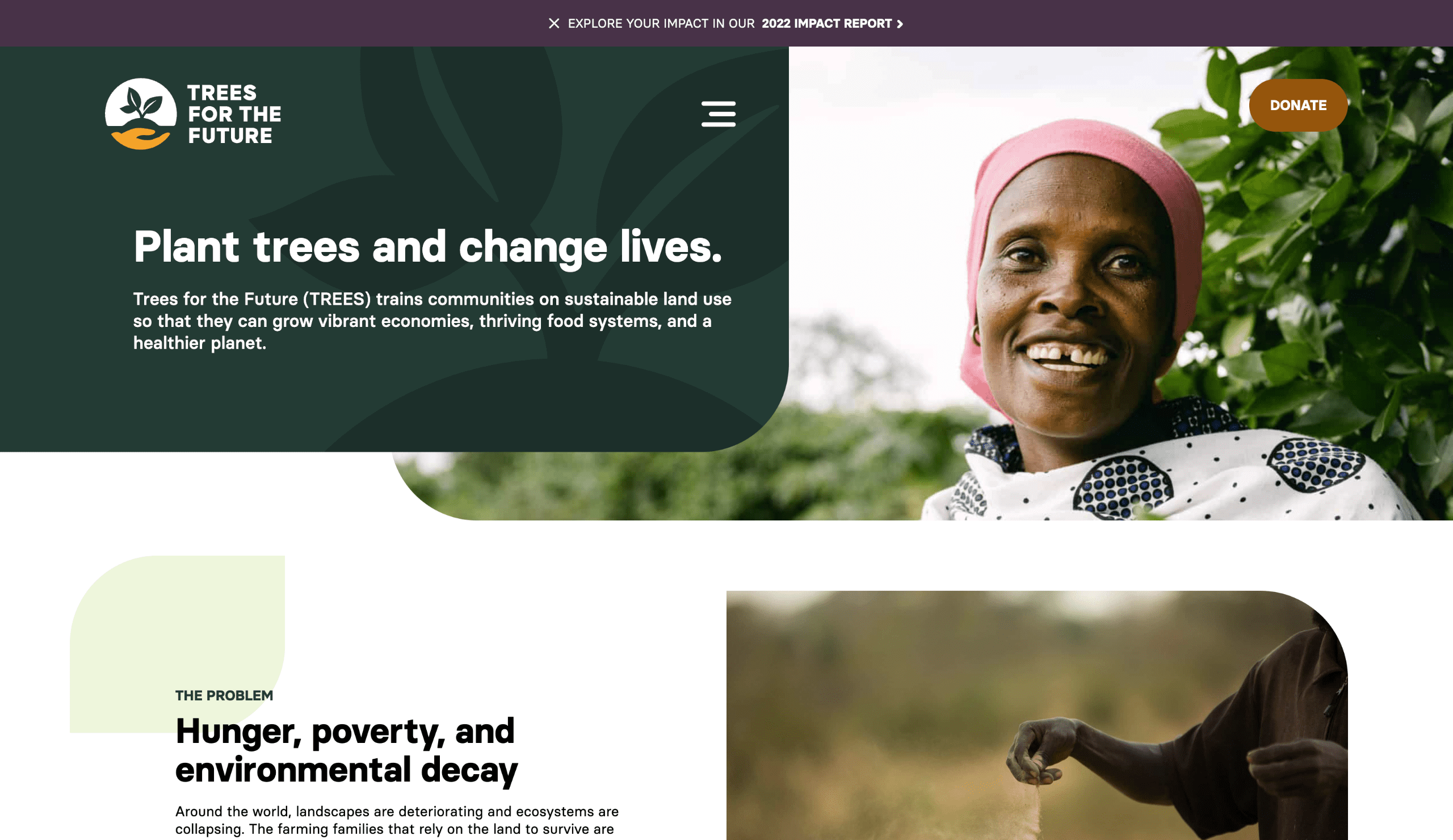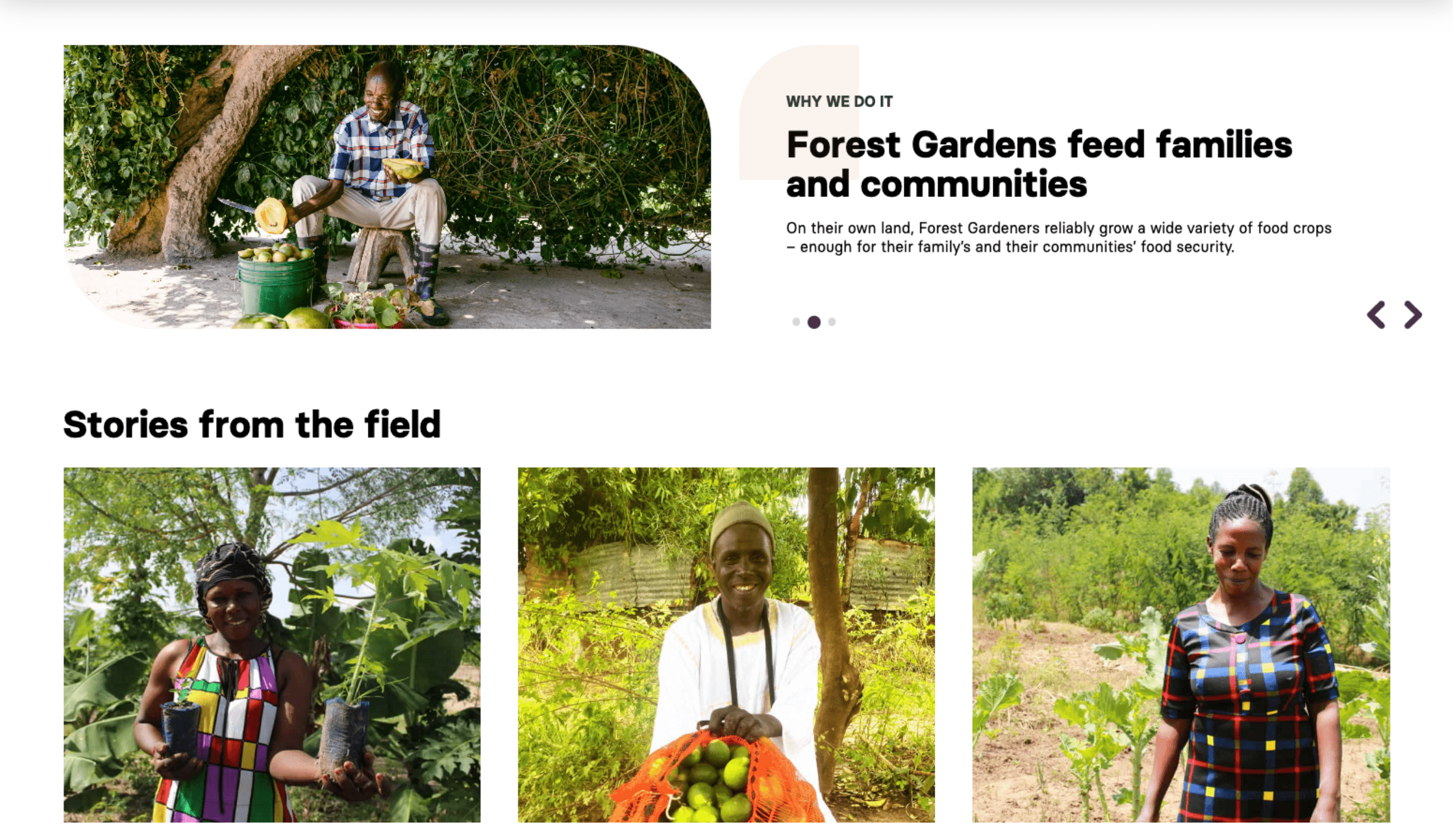 The Insight
Our task was to locate TREE's key differentiators and bring them to life in their brand messaging. That meant making a complex idea—the organization's signature methodology, called the Forest Garden Approach—easy to understand, and to make their transformative impact on farmers and their families crystal clear.

As we pursued a new visual identity and logo, we focused on incorporating a human element to the photography and adding warmer colours—without losing TREES' classic green. To craft a new logo, we drew inspiration from the relationship the farmers have with the soil and everything that comes with it.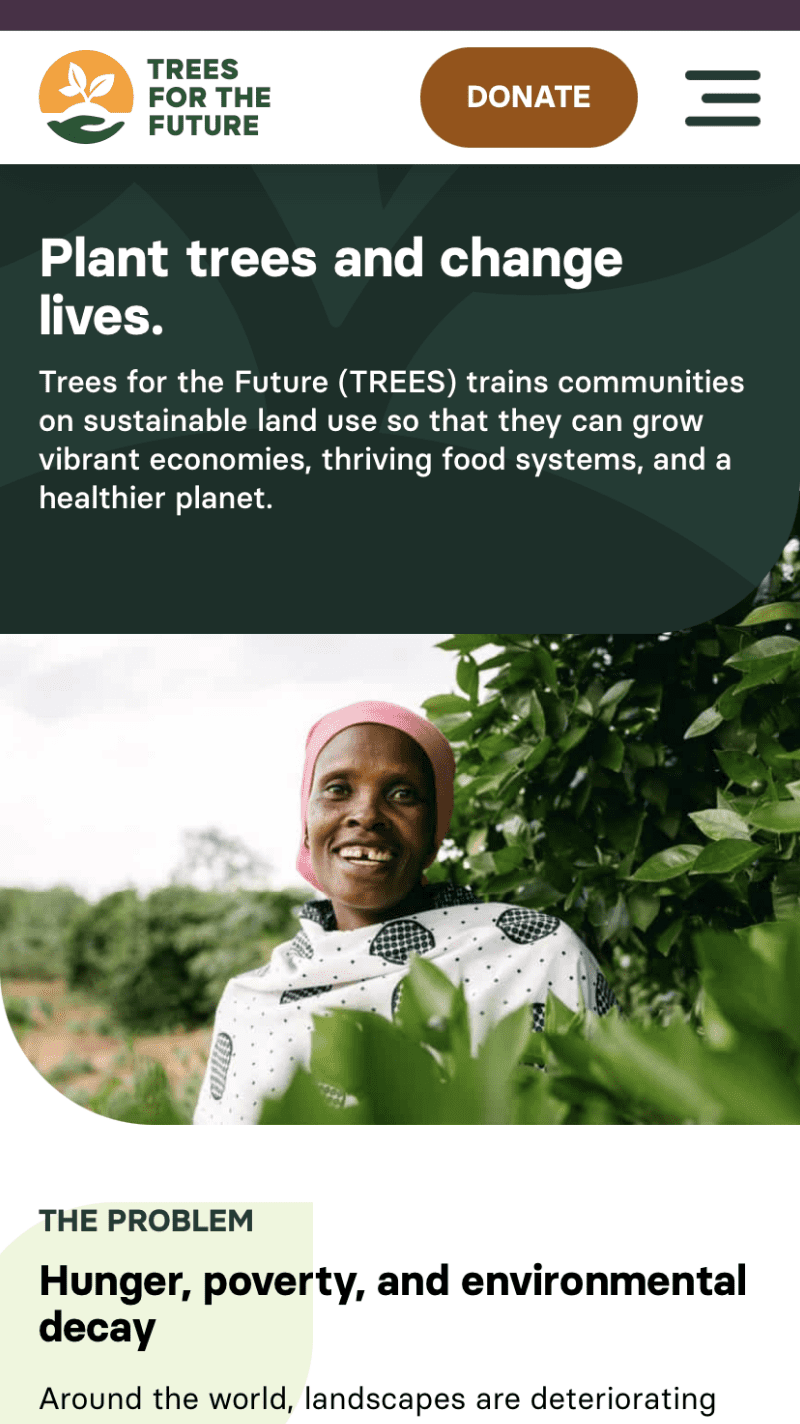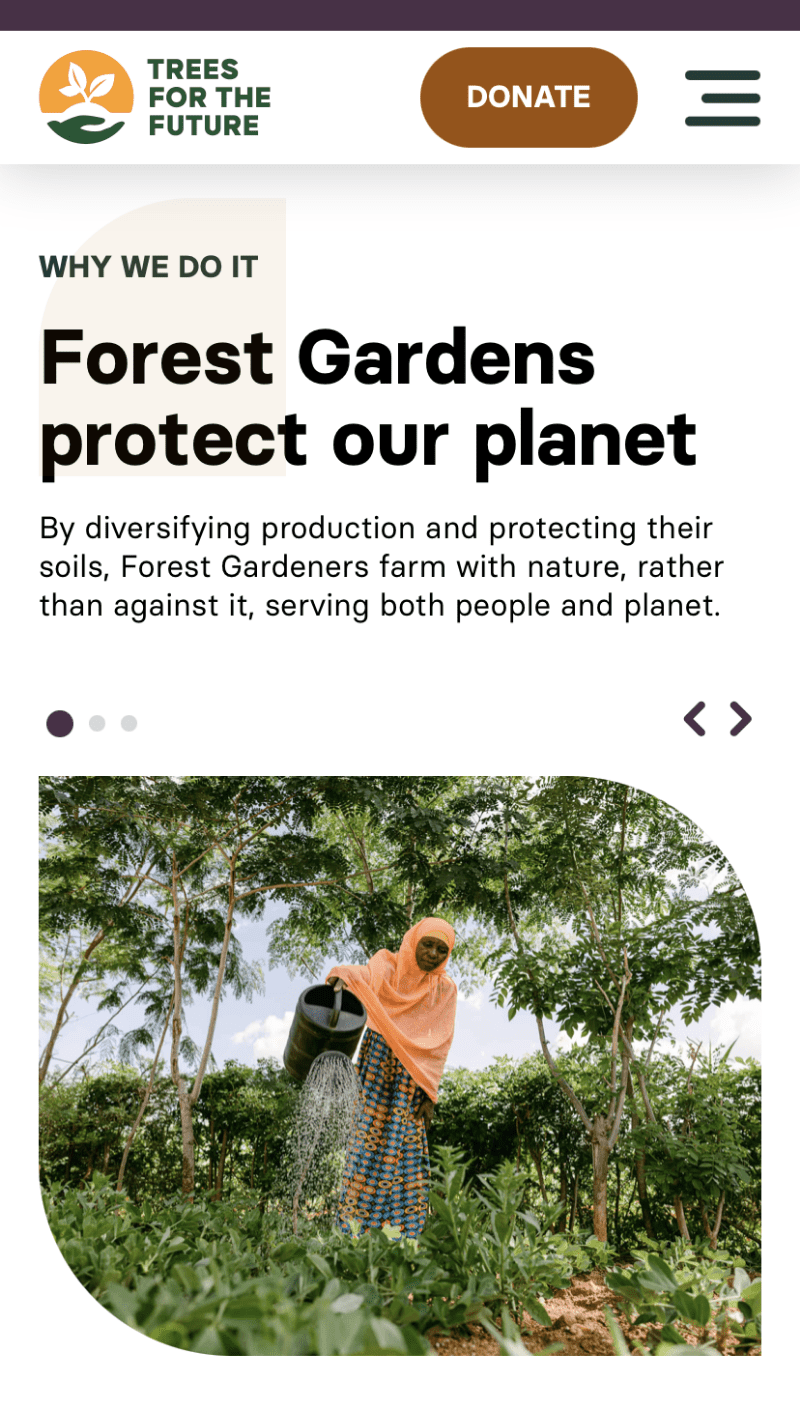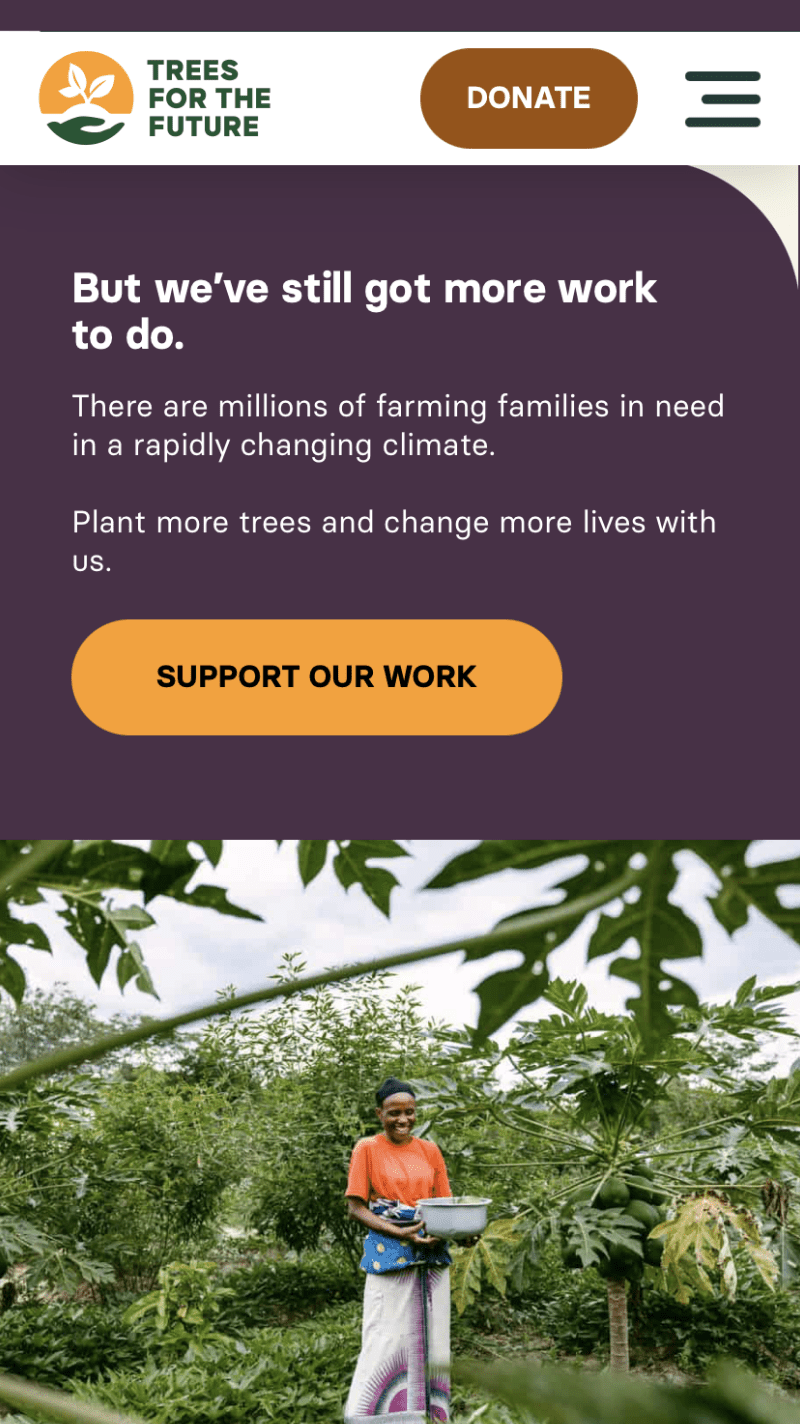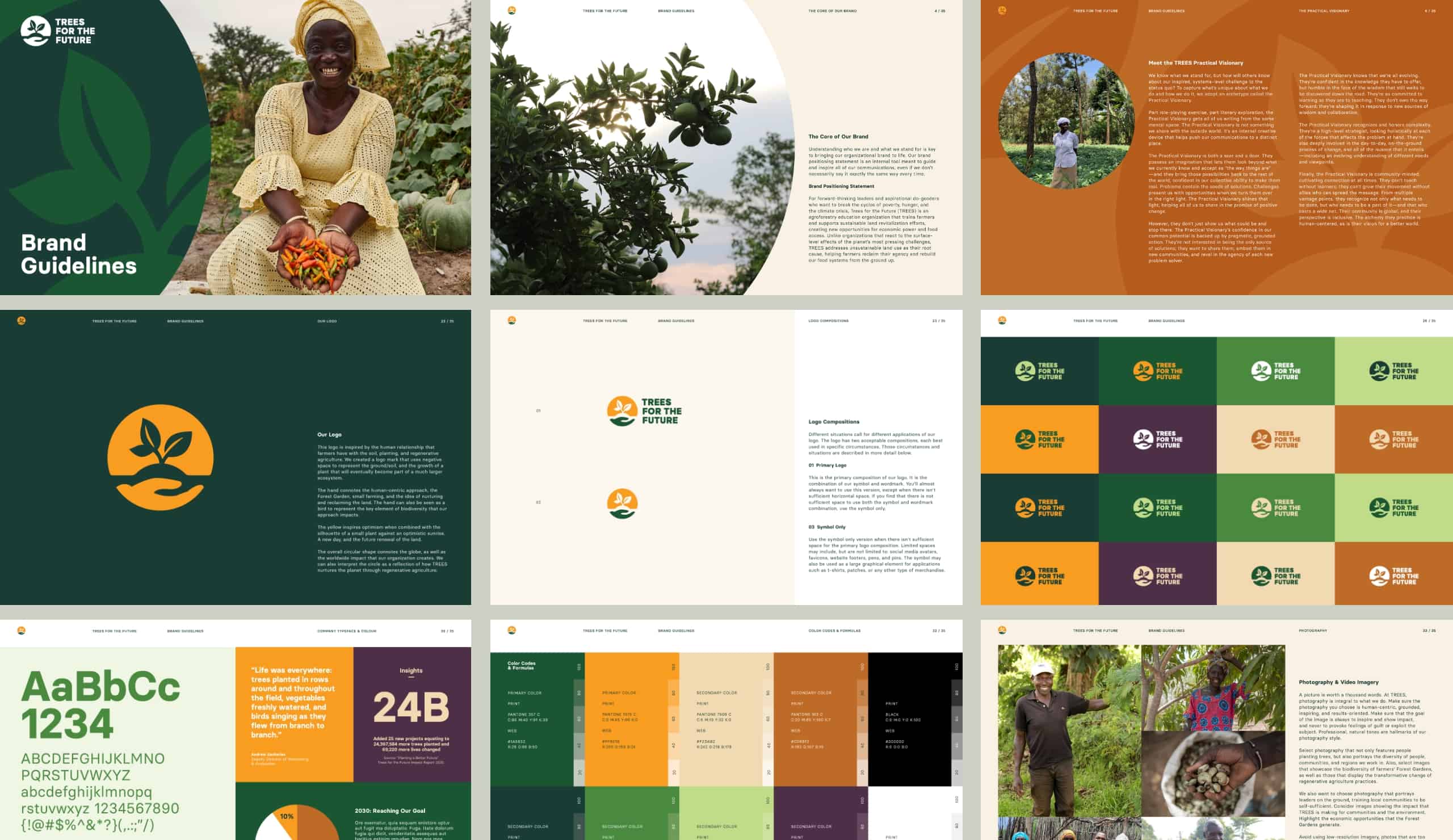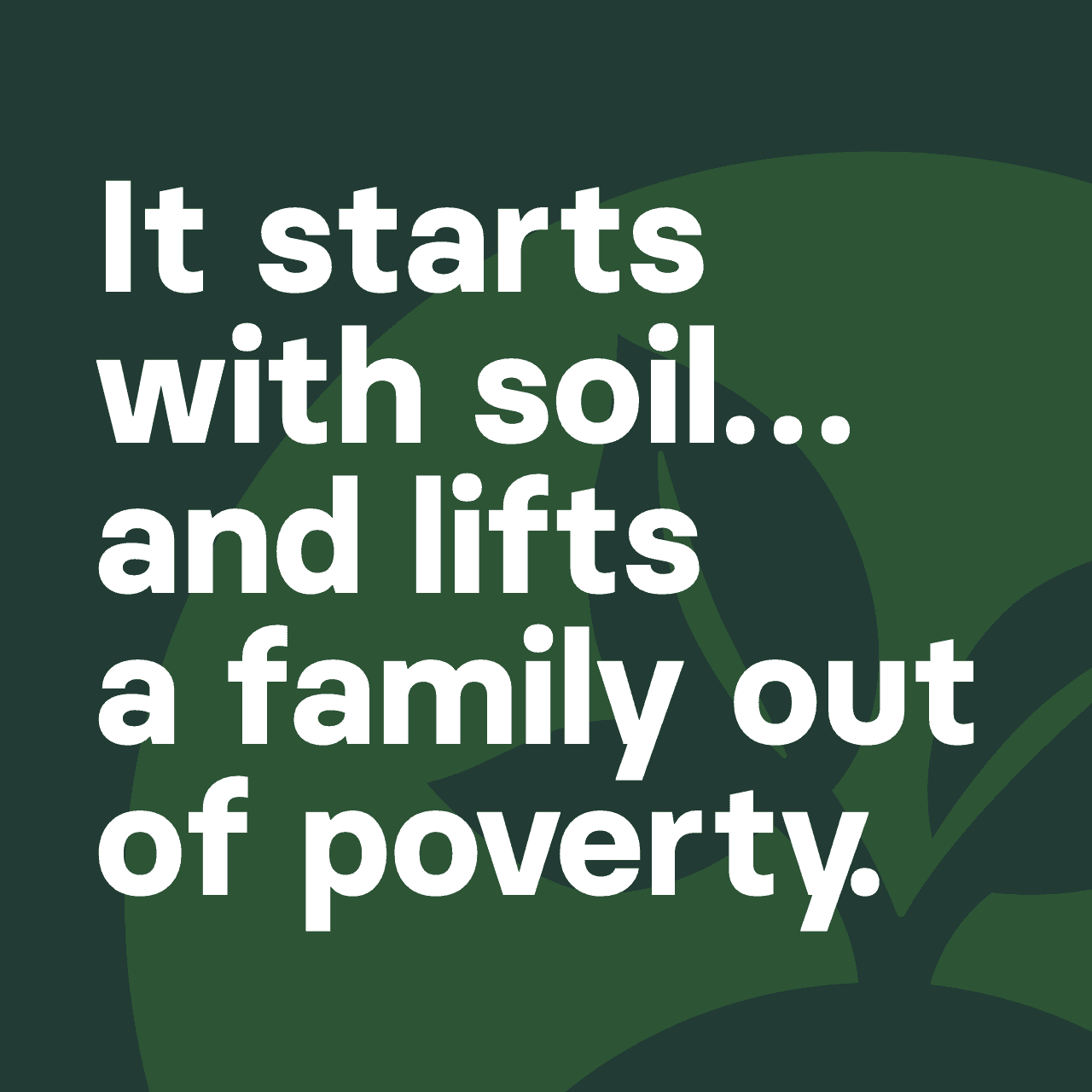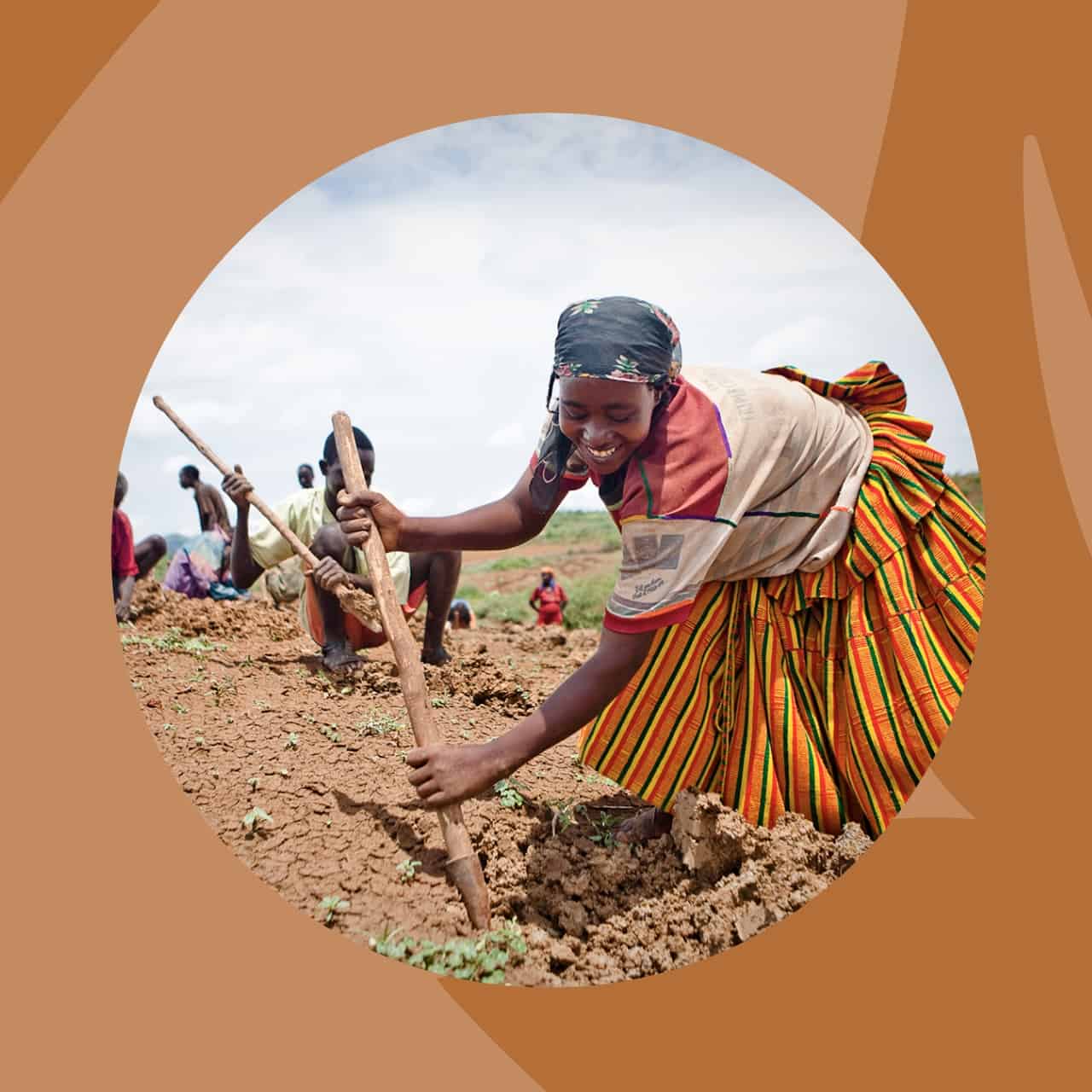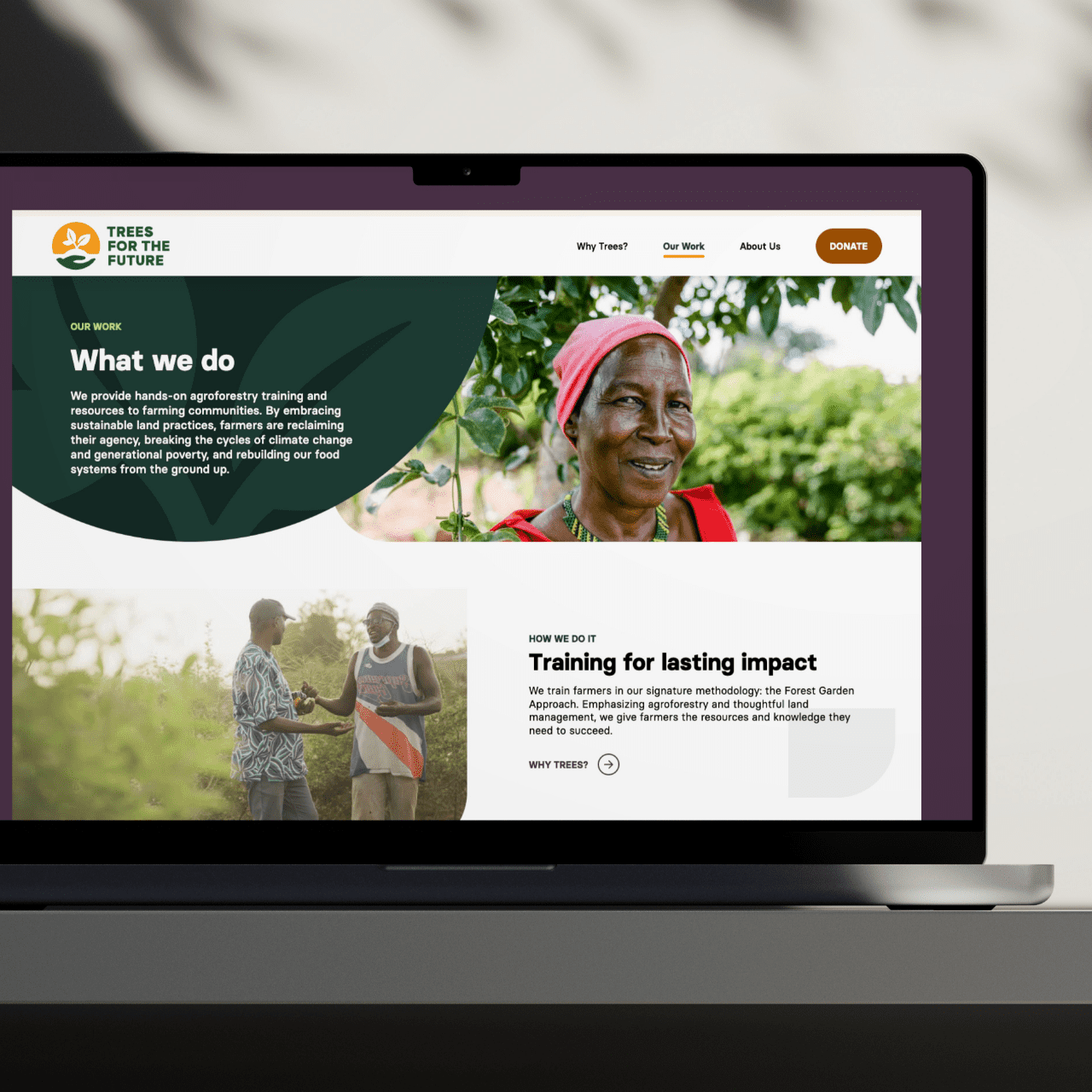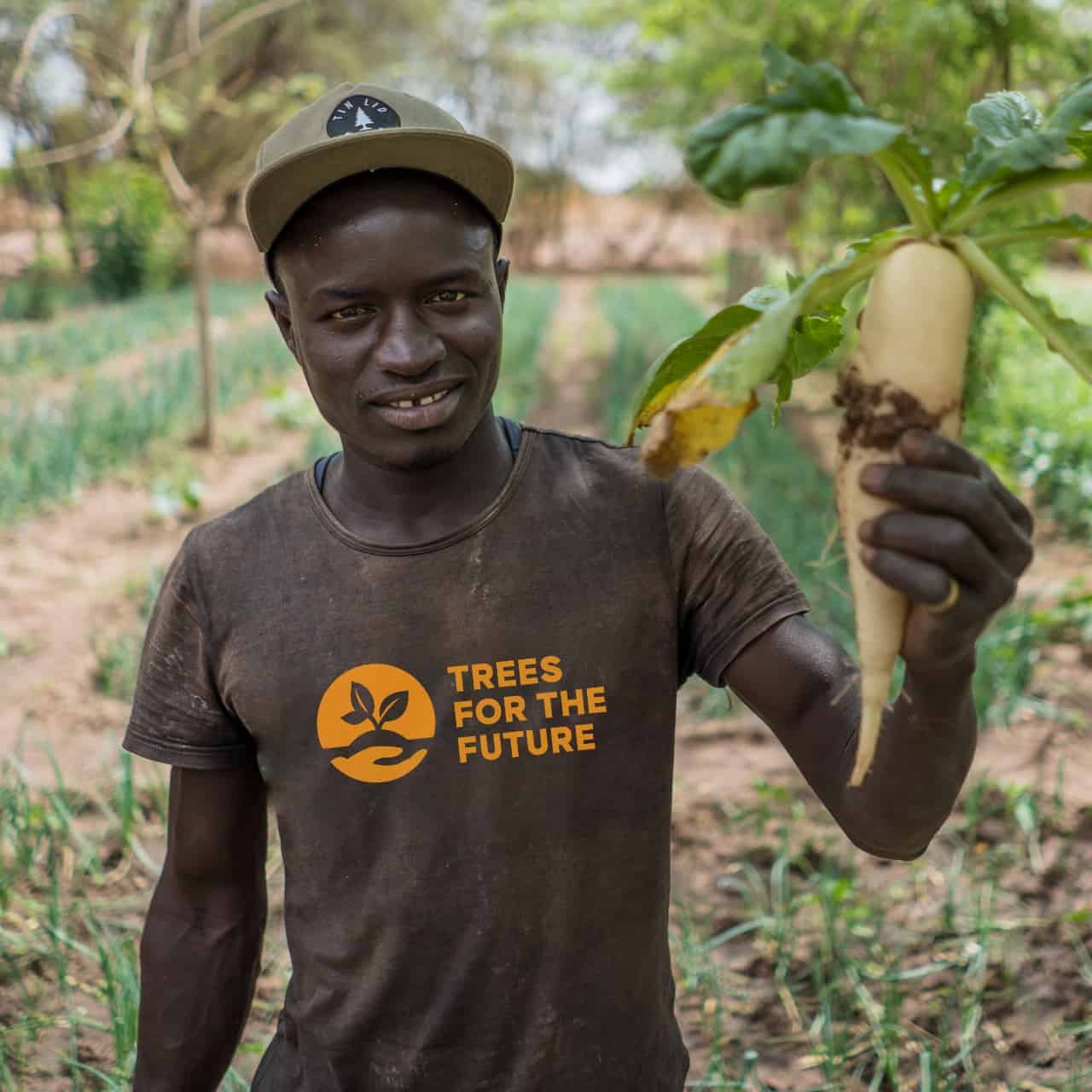 The Solution
We delivered a TREES brand toolkit, which their people can use for consistency and cohesion, and a brand personality that captures the nuances of their work creating Forest Gardens, regenerating farmland and lifting families out of poverty. The TREES logo conveys the vital relationship farmers have with the soil — and all that can grow from it. This video marries the brand with photography of their work to demonstrate the impact of their efforts.
Briteweb helped TREES unveil their brand to their board of directors, who were enthusiastic and receptive, as well as formally announce it to supporters and donors via email and social media. 
We delivered a new website featuring interactive elements, including a homepage donation button that lets visitors give either as a corporate partner or as an individual, a map of where the organization has a presence, and important numbers that update automatically via a Salesforce API.