What's the Difference?
Google Analytics (GA) and Google Tag Manager (GTM) are both tracking tools, but they perform different functions and should never be compared one over the other. So we'll skip the GA vs GTM comparison, and give you the TL;DR. Consider GTM a crayon box and GA one of the crayons.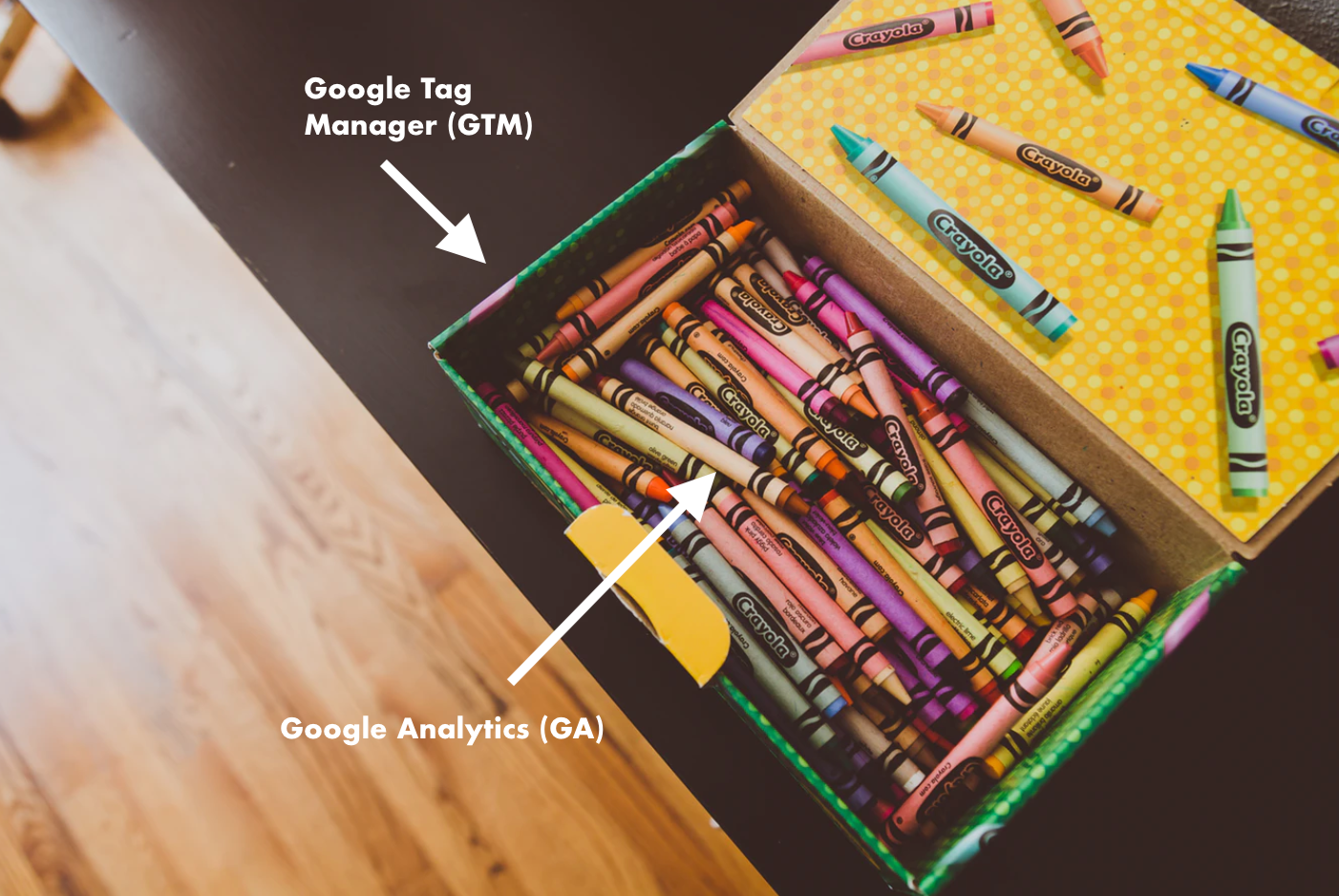 Google Analytics collects and displays tracking data about your website. Some examples of data you can view include:
How many users visit your website
Where those users come from
Which pages users view on your website
How long users spend on specific pages of your website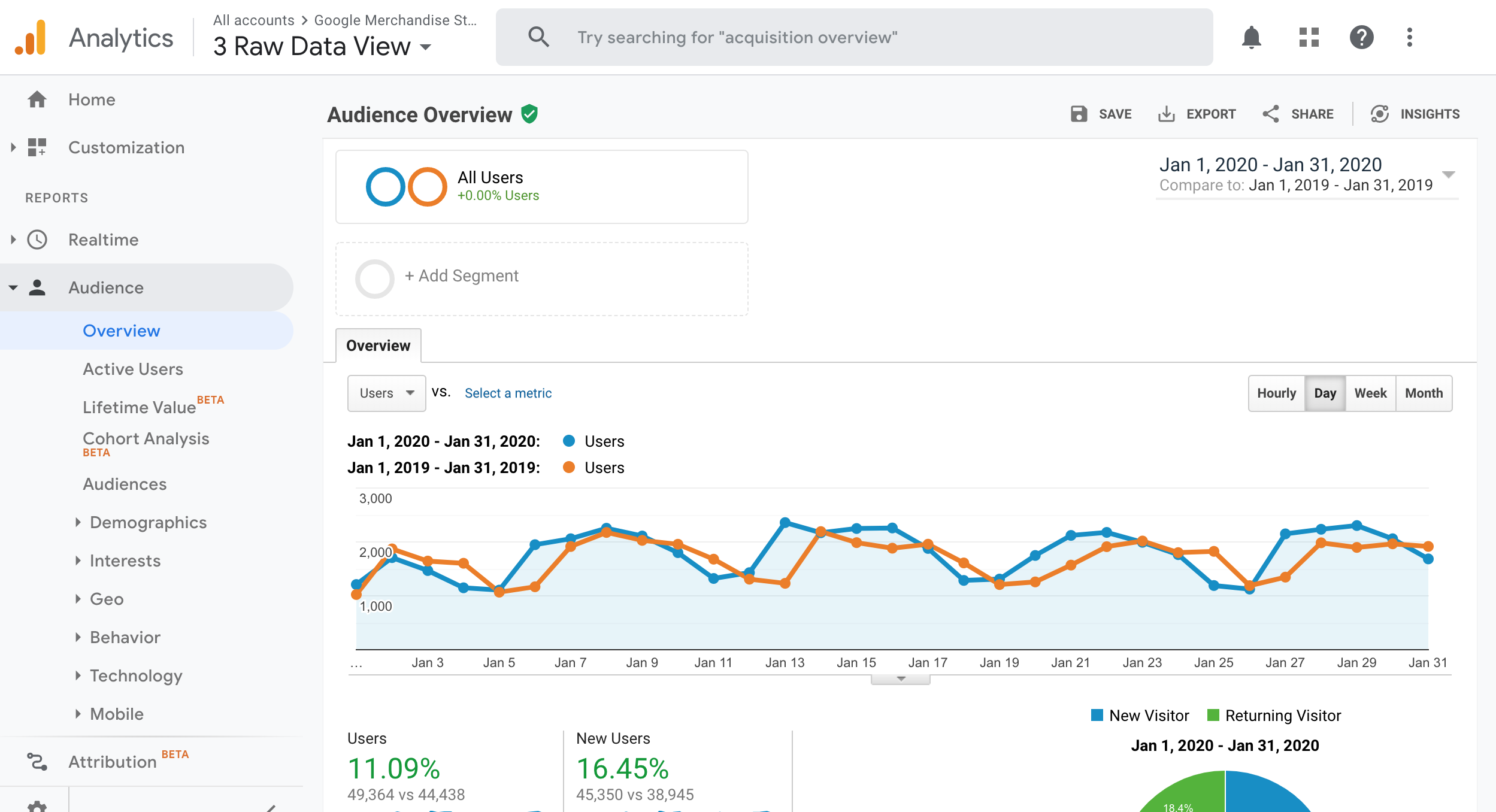 Despite being called Google Tag Manager, it manages various types of tracking tags (code) in one place. It's an easy way for non-developers to adjust and add tracking codes to their website. Some examples of tags you can add to GTM include:
Google Analytics
Google Adwords Conversions
Hotjar Tracking Code
Crazyegg Tracking Code
Facebook Pixel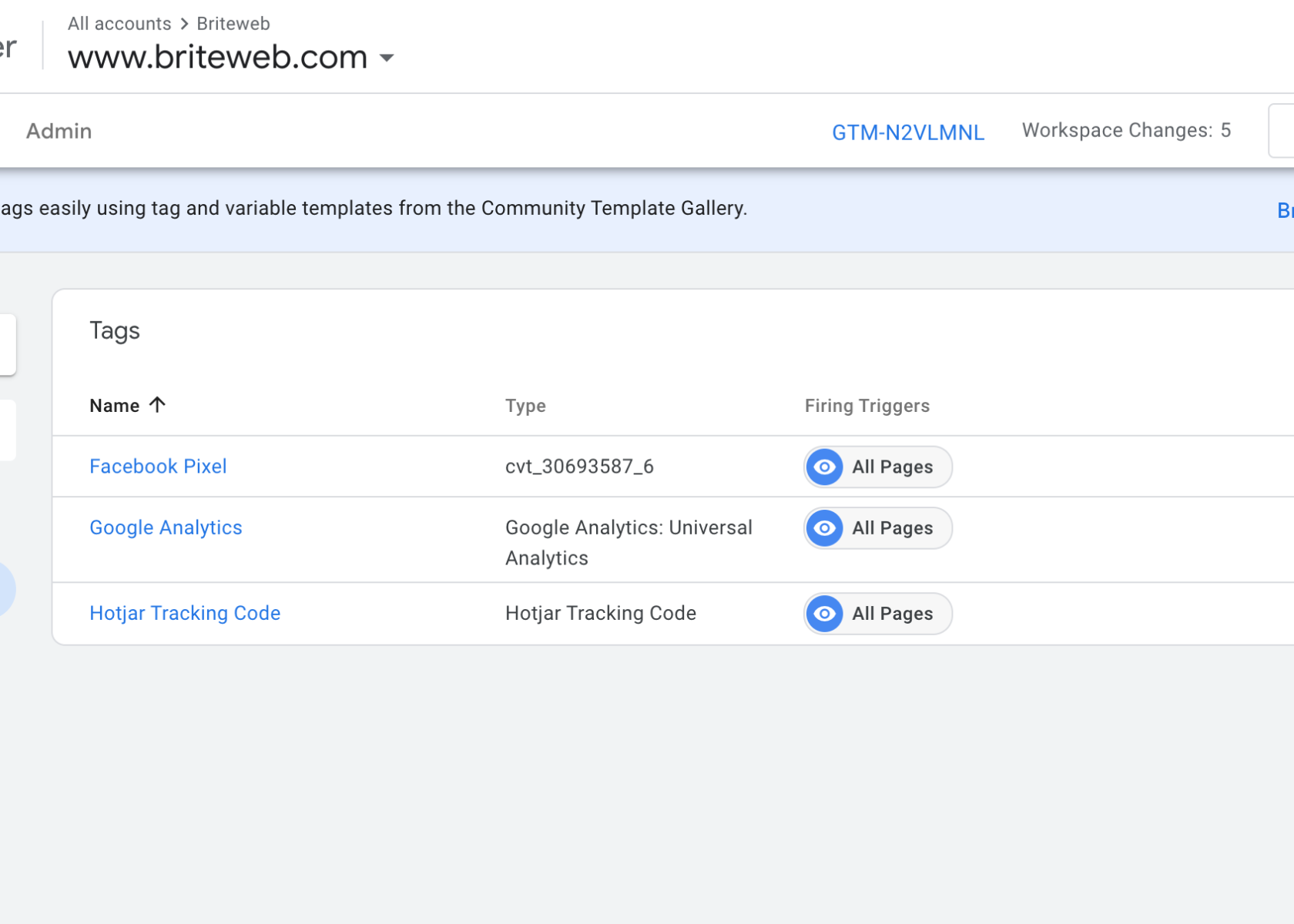 When to Use Google Analytics vs. Google Tag Manager
The following are some common scenarios nonprofits, foundations and social impact ventures find themselves in that might require the use of one or both of these tools: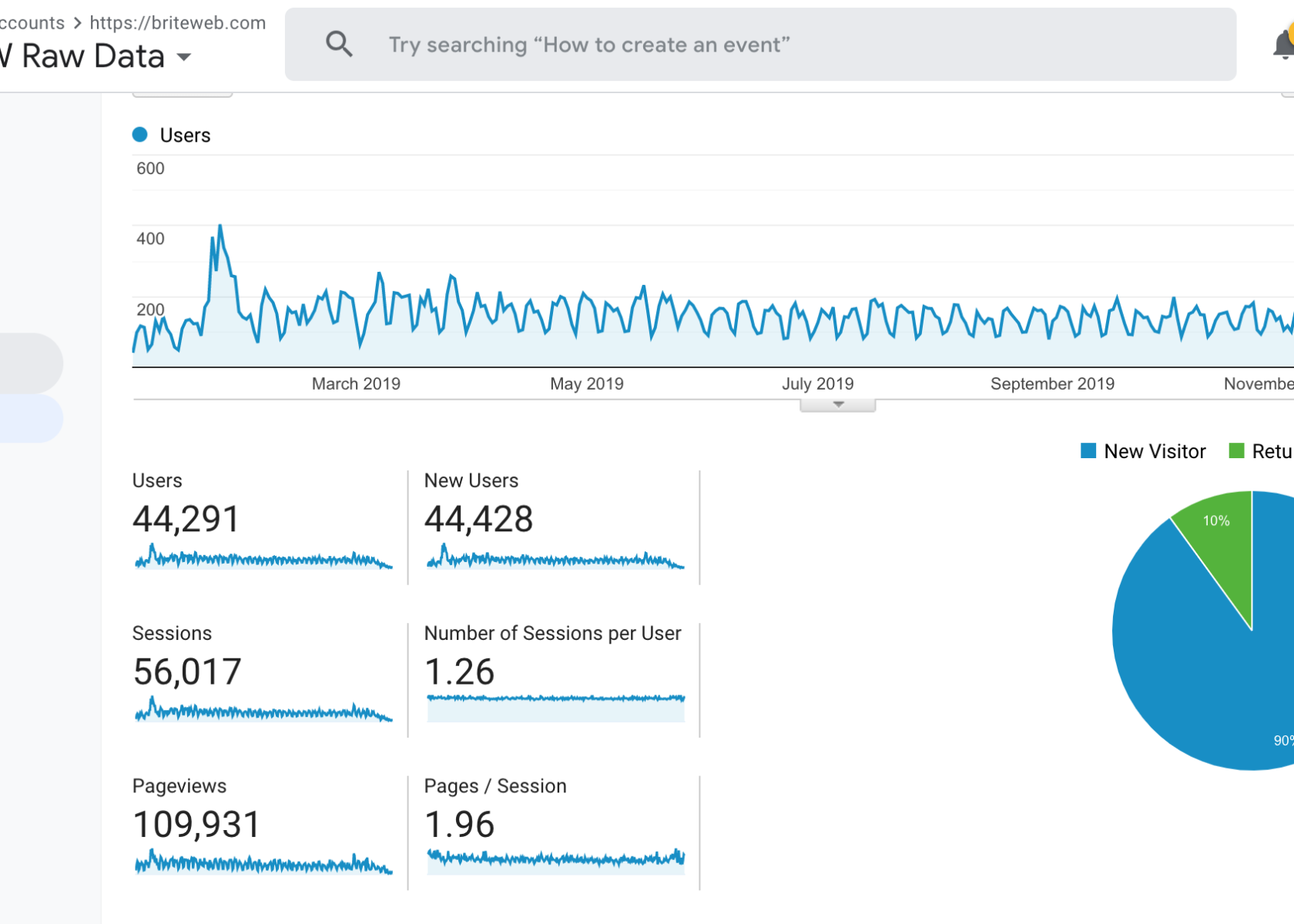 Google Analytics
You want to know about the traffic on your website
Google Analytics can provide a lot of very useful information that can inform who your audiences are and how they interact with your website. You can learn a lot about who is visiting, where they come from and how they behave. If you're looking for general insights, start with Google Analytics.
You want to know what pages users are visiting
Say you have various volunteer opportunities on your website. You'd like to understand how much interest there is toward one role versus another. Using Google Analytics, you can see how many page views there are on specific pages, and use data like bounce rate (how many people visit and exit the page right away), or duration on page (how long they spend on a page) to inform updates in the content, layout or general user experience of a page to keep users engaged.
You want to know which sources most commonly direct traffic to your donation page
Every dollar that is granted, earned and donated to your organization has to go a long way. One way to measure whether any given advertising or promotional activity is working (ie. driving traffic to your website) is to look through the Acquisitions section of Google Analytics. You can see how many users come from different sources such as social media, email newsletters, other websites, Google and more.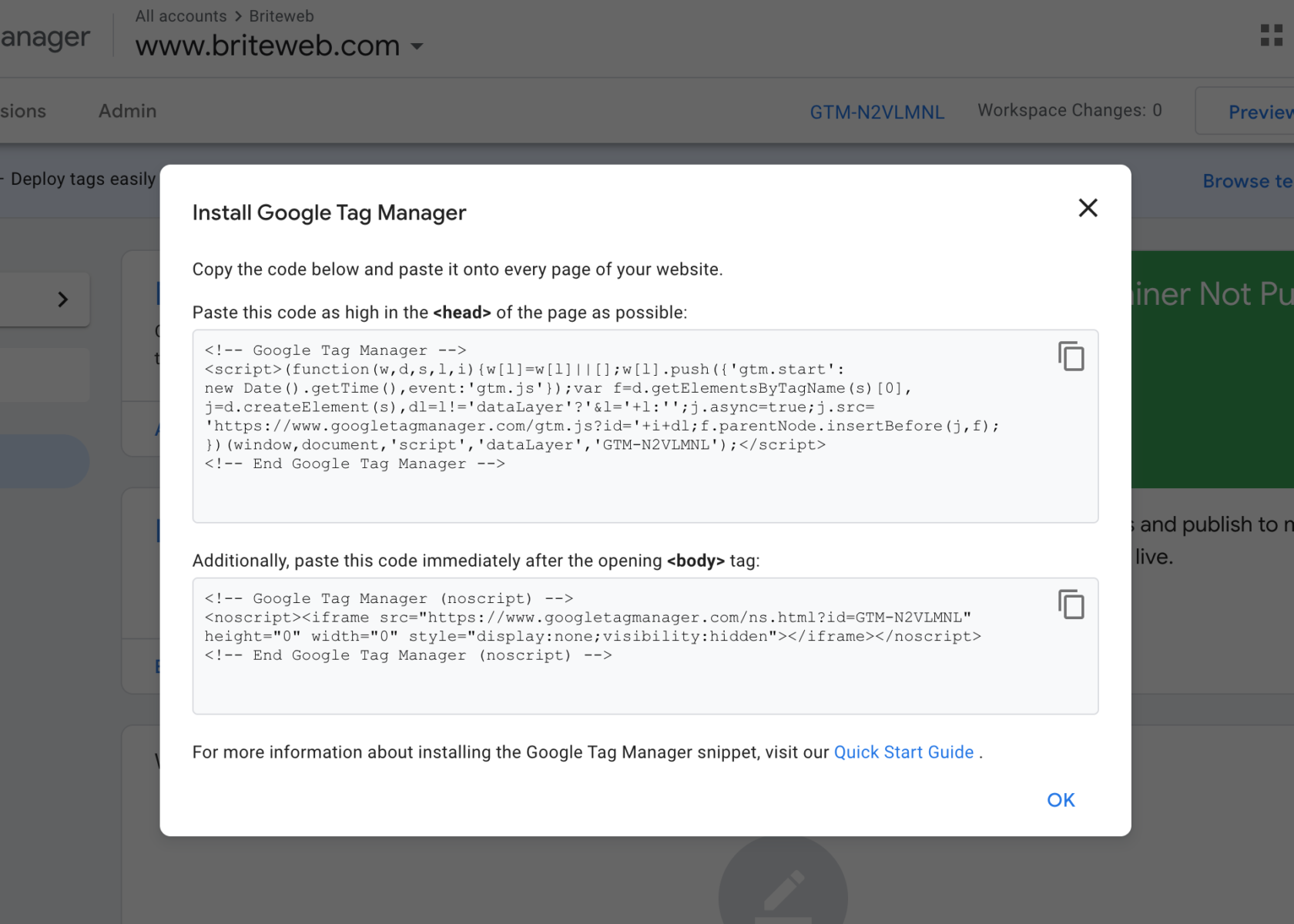 Google Tag Manager
You want a central hub to manage all of your tracking tags
If you weren't familiar with any of the information we've provided above about Google Analytics, you might not be at a place where you need to use Google Tag Manager just yet. GTM acts as a single place where you can manage all of your different tags (like Google Analytics, Hotjar, or Facebook Pixel). Having everything in one place provides a clear overview of your tracking activities.
You want to streamline the tracking specific events or conversions
Whether you're running an annual campaign, a peer-to-peer fundraiser or recruiting volunteers, there may be situations where you want to track very specific actions that aren't immediately available via Google Analytics. Examples are a click of a call-to-action button on a page or a point on the page you'd like to see users scroll down to. Typically, this kind of tracking requires a developer to search for specific code and update them individually. If everything is in one place, it makes that process much easier.
Does your organization need to use Google Tag Manager?
Which tools you use and when depend on the kinds of activities your organizations carry out, and how detailed your tracking and testing is.
Bottom line, the use of tags like Google Ads, Crazyegg and Facebook Ads doesn't automatically mean you should be using GTM. You can, of course. It's free! But unless you are tracking specific events and actions or campaigns, running a variety of specific promotions or tracking very specific metrics, you probably don't need GTM.
If you find yourself somewhere in the middle, give us a shout.
We're happy to talk through how you are using tags and whether you should be using GTM.