It's been nearly two years since I came back to Briteweb. Riding the highs and lows of growing an agency during a pandemic across multiple time zones, disciplines and evolving definitions of what constitutes social impact has been…fascinating. We've made big leaps, grown tremendously and learned more about the organization we are and want to be than I could have ever thought possible when I first signed on the dotted line. It's been an exercise in adapting, analyzing, intuiting and adapting again.
During this time, we grew – new faces, new offices, new roles and new clients – many of whom we've only ever known through video calls – which never ceases to amaze me despite working remotely for the majority of my career. Briteweb has been a leader in brand and web for social impact organizations for over a decade. Over the last couple of years, we expanded our capabilities, invested in technology and worked tirelessly to ensure that through it all, what makes Briteweb so special doesn't disappear in the flux and frenzy of change. Each brand or website launch provides an opportunity to both celebrate and reflect. Each new hire holds a chance to equally teach and learn. Thoughtfully considering not just who we want to be today but where we want to go tomorrow – and what it will take to get there.
Throughout, it's been on my mind that although we have incredible creative talent within our virtual walls, there was an ongoing question of just how to scale our design leadership to the next level, without being disruptive or risking the congruence and care that is so strong within our design team. Late last year, we began to consider recruiting a Creative Director while being mindful of how that would evolve our work. We drafted a job description and started to lay the foundation for this key hire, and then we paused – we weren't quite ready yet and the risk to the team already producing great work during the uncertain sands of the pandemic just seemed too high. We decided to give this more time, thought and care.
It stayed on my mind and I almost published the job description a few times but it never felt like the right moment until I realized I was talking to Briteweb's new Creative Director (and working with a couple members of our newly extended creative team) a few months after we first partnered on a project together.
Earlier this year, Briteweb worked closely with the RallyRally team to bring to life the Food is Our Medicine campaign for the McConnell Foundation-led collaborative initiative, Nourish: the Future of Food in Health care.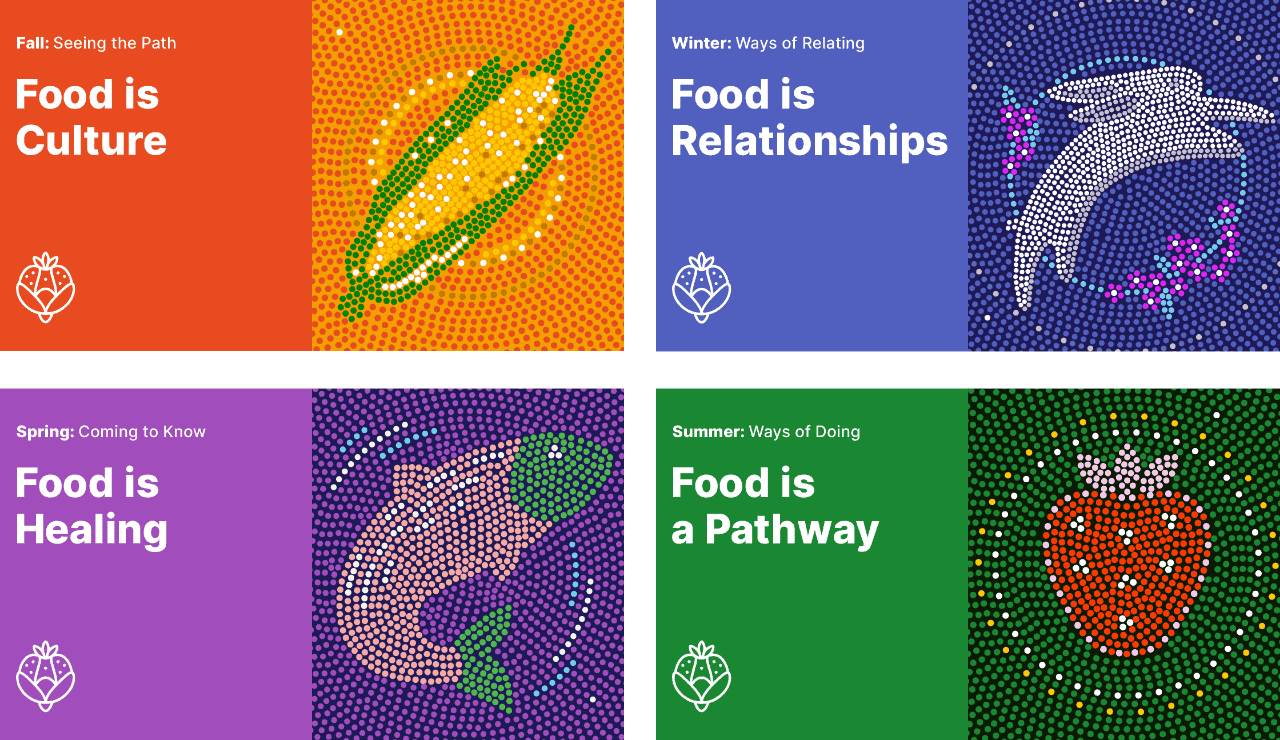 From initial conversations to a co-branded Briteweb/RallyRally proposal to coordinating for months on an expedited creative campaign…it just worked. Our values were aligned. We enjoyed the process. We're proud of the results and in the end we couldn't help asking ourselves:
"Hey, what if we did this all the time?"
As of November, we have a Creative Director at Briteweb. Well, even more than that, we have been fortunate to bring Jay Wall and his team on board. As a design studio dedicated to social change, the RallyRally team has a decade of experience in our sector, with particular expertise in branding, graphic design, and campaigns. With RallyRally now a part of Briteweb, our network just got a bit bigger and our capacity for impact significantly deeper. Kaila Jacques and Rodrigo Calderon have started to dive into projects while our team starts to learn about RallyRally's client partners. As if that wasn't exciting enough, one of RallyRally's web developers will be joining us in January as the newest member of our development team. What started as a search for a key hire has evolved to represent a substantial milestone in our mutual growth and the evolution of what's possible within the social change sector. With this leap forward, we're ready to stretch our creative abilities together with a shared belief that the intersection between design and public good can be truly groundbreaking.
You can learn more about RallyRally on their website while we work together on our long-term future as a combined organization. Have a project in mind? Learn more about Briteweb's expanded creative capabilities and send us some information about your project or what you're looking for.
We look forward to sharing more in the coming weeks and months about our new team members, creative work together and what's ahead for Briteweb.