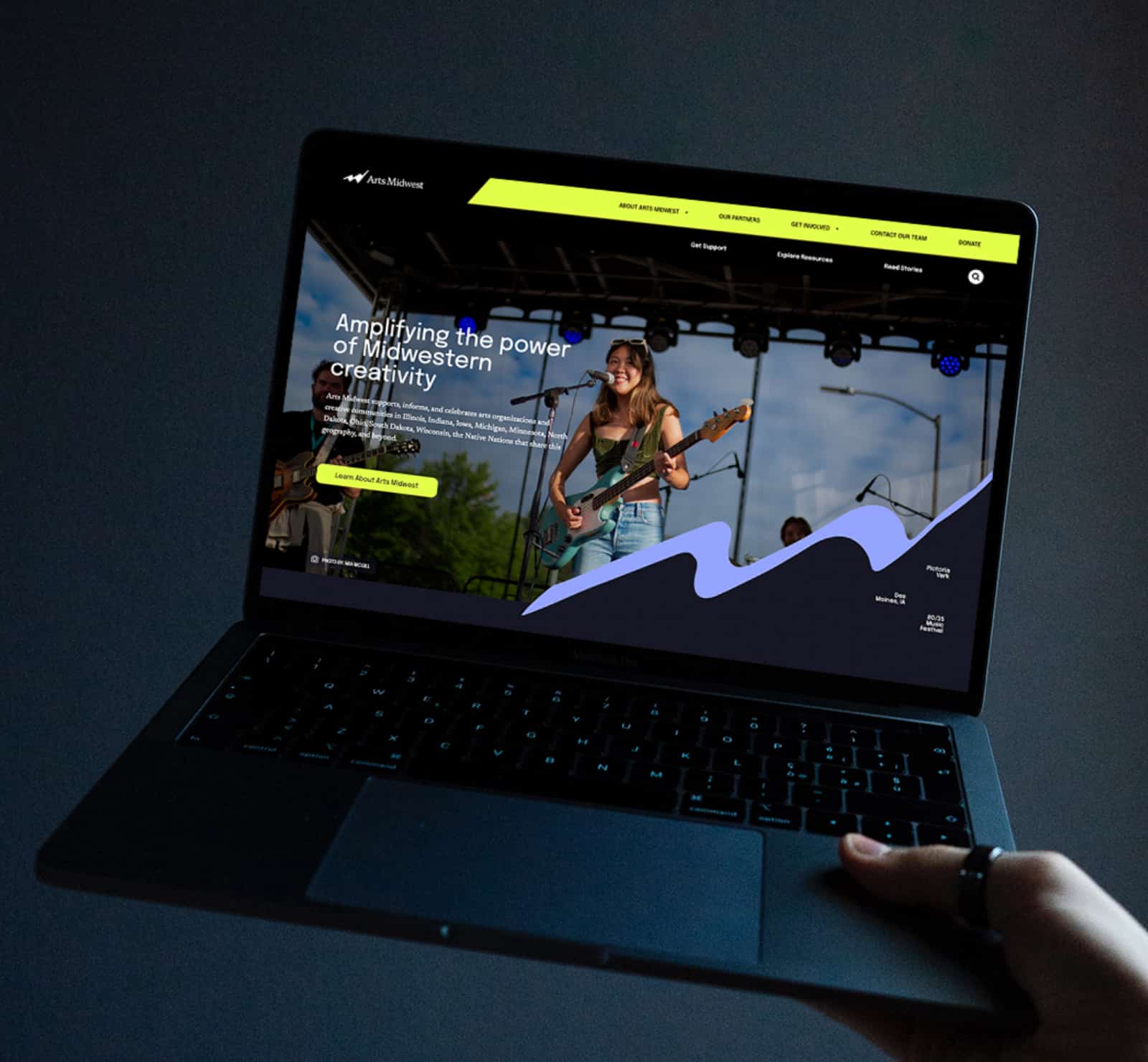 Arts Midwest
An energizing rebrand to celebrate Midwest creativity.
The Challenge
Arts Midwest supports, informs, and celebrates arts organizations and creative communities in the Midwest. They provide funding, programming, training, and storytelling opportunities in the belief that creativity powers thriving communities. The team felt that the current branding was not reflecting this energy, so they approached Briteweb to design and develop a new website.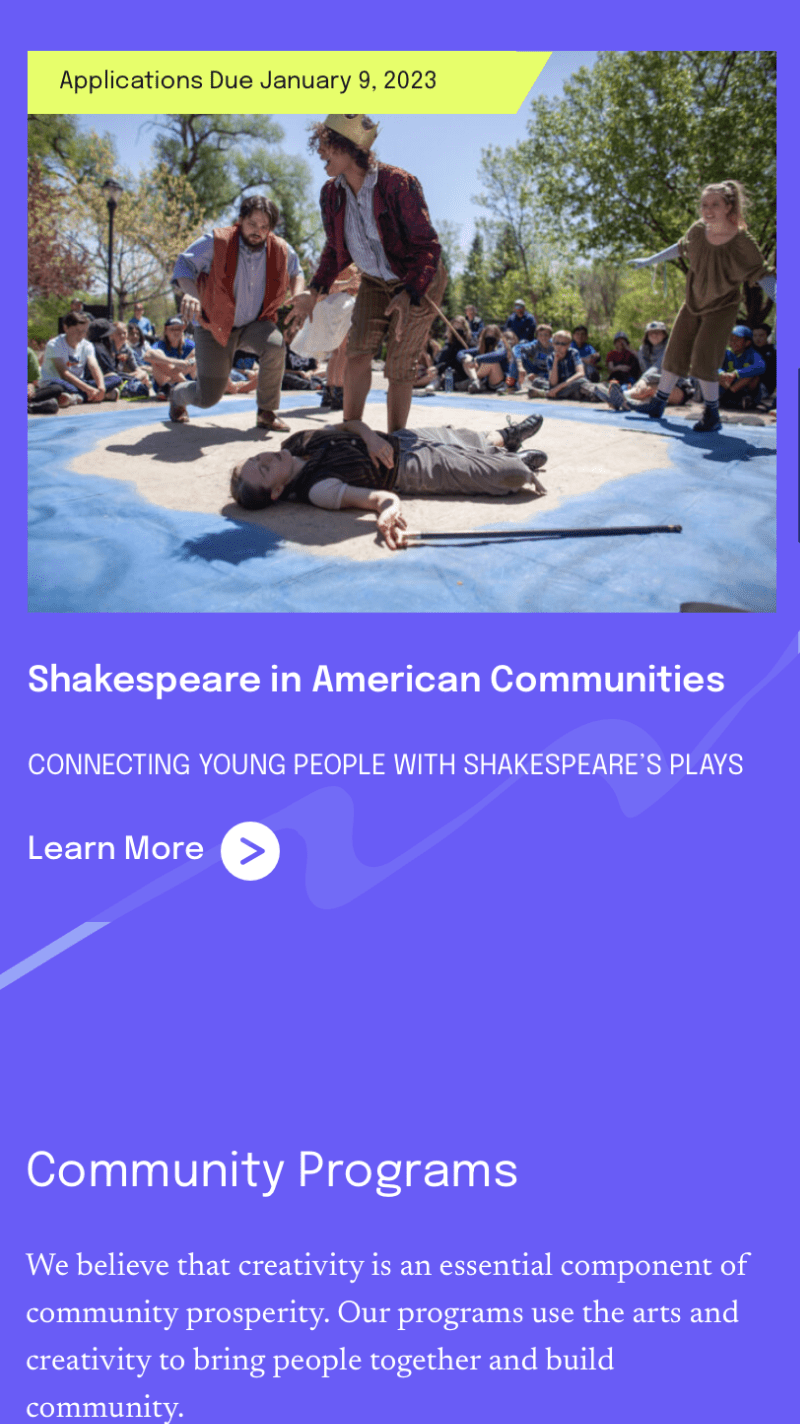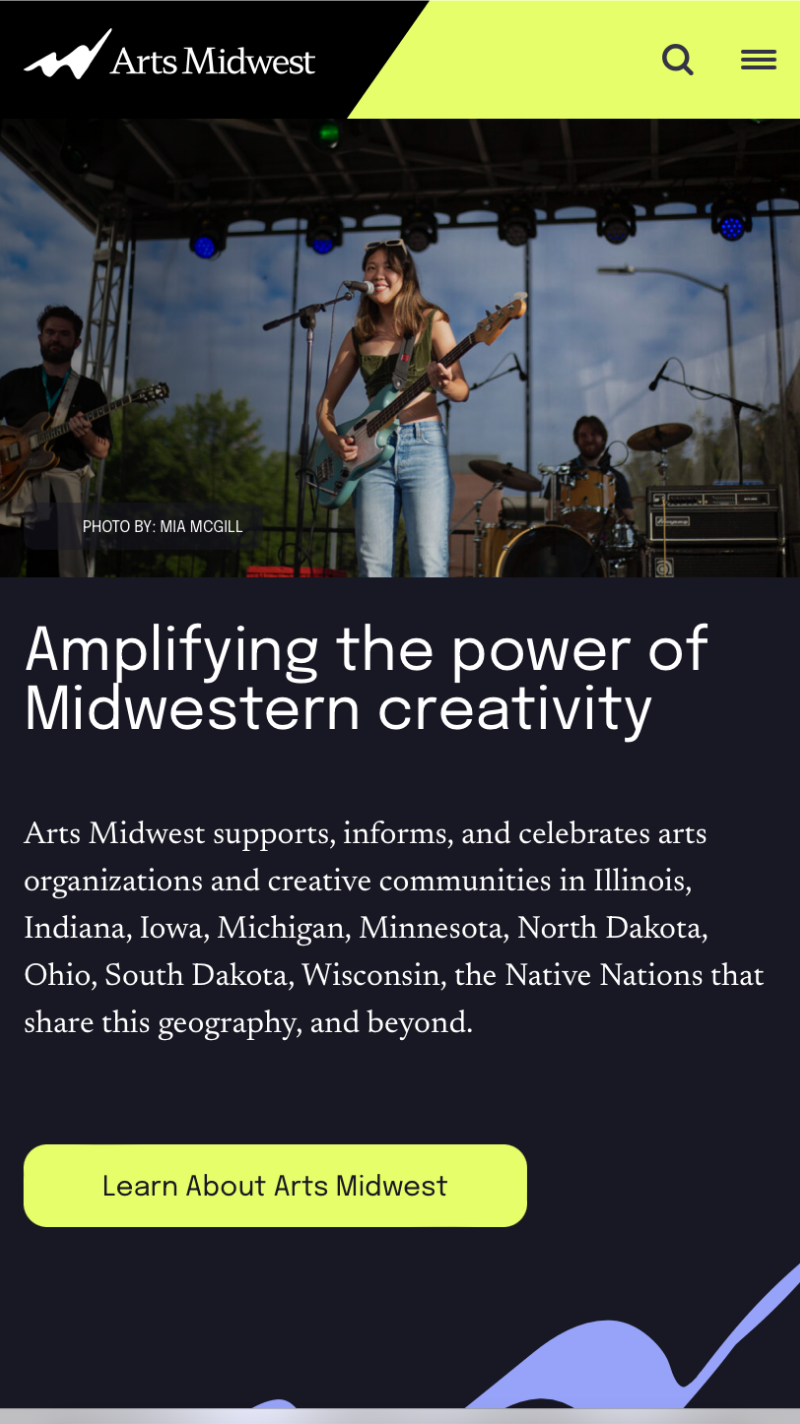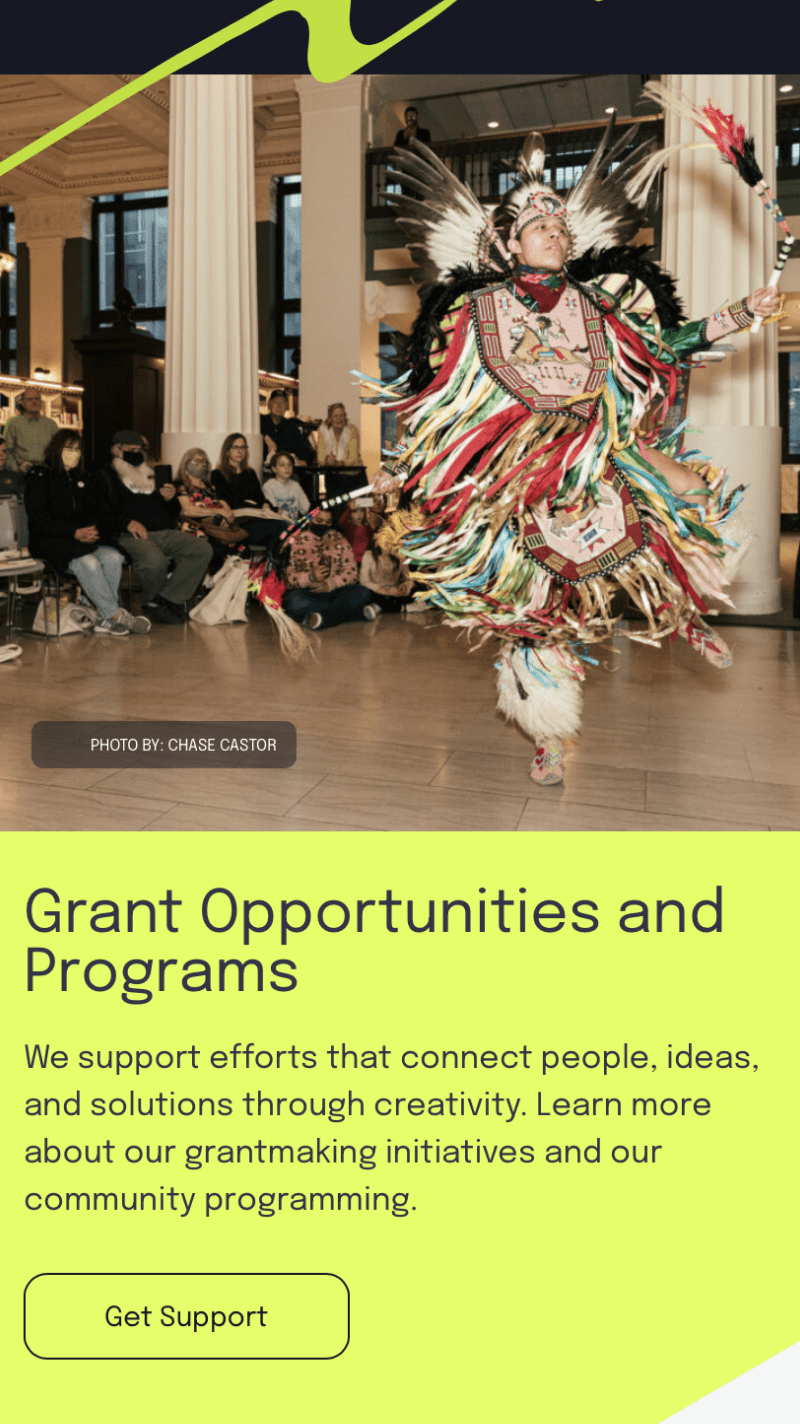 The Insight
Arts Midwest were so inspired by our design philosophy and interpretation of their brand mission that they decided to move forward with a complete rebrand. The discovery phase revealed a boundless optimism for amplifying creativity that became the basis of the brand voice and strategy. As an arts organization there was a wealth of visual imagery that we used to inspire a vivid, electric color palette. This was an energizing, collaborative, and stimulating team to work with, not afraid to challenge or start again which pushed us forward to produce exciting results.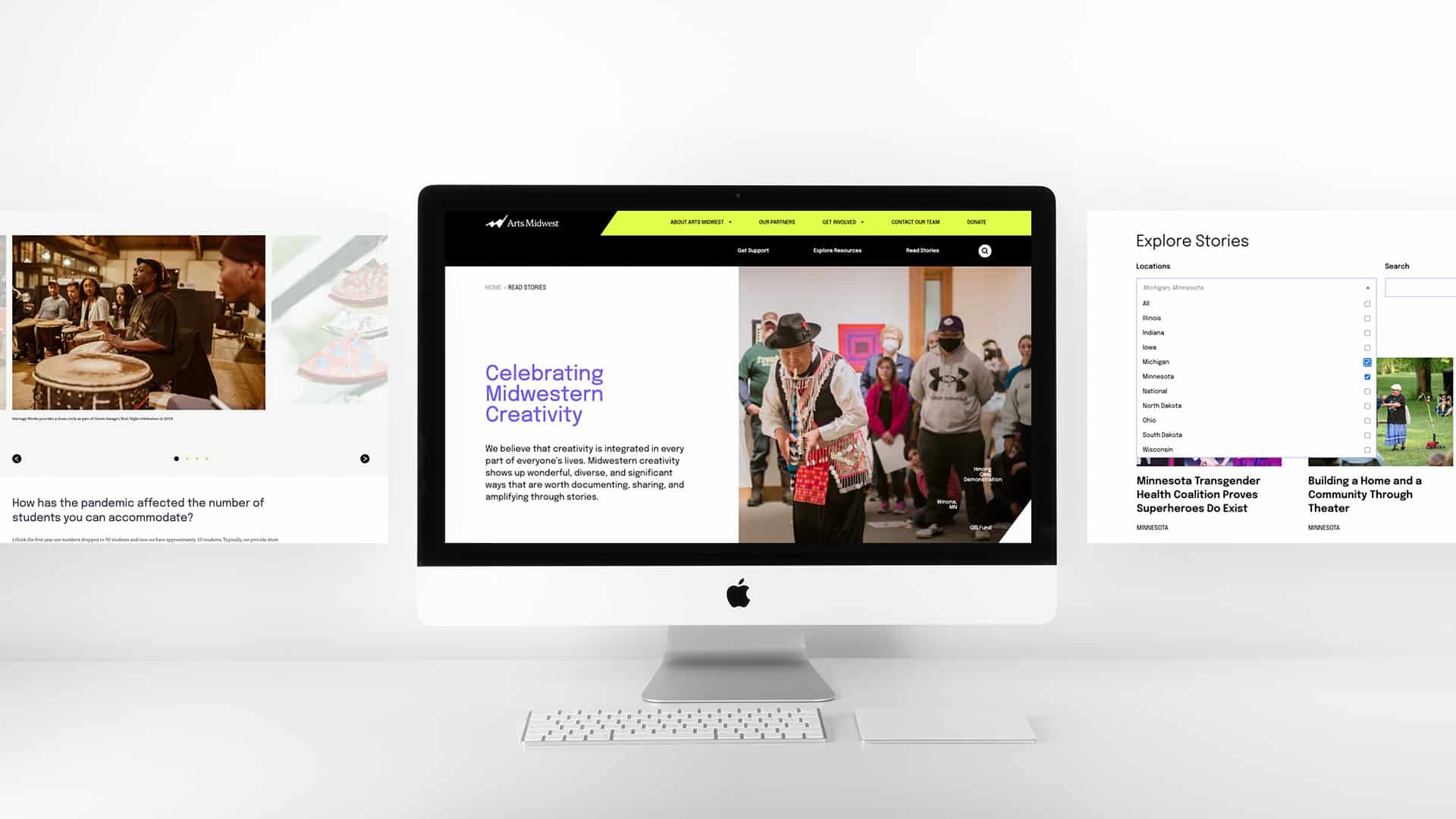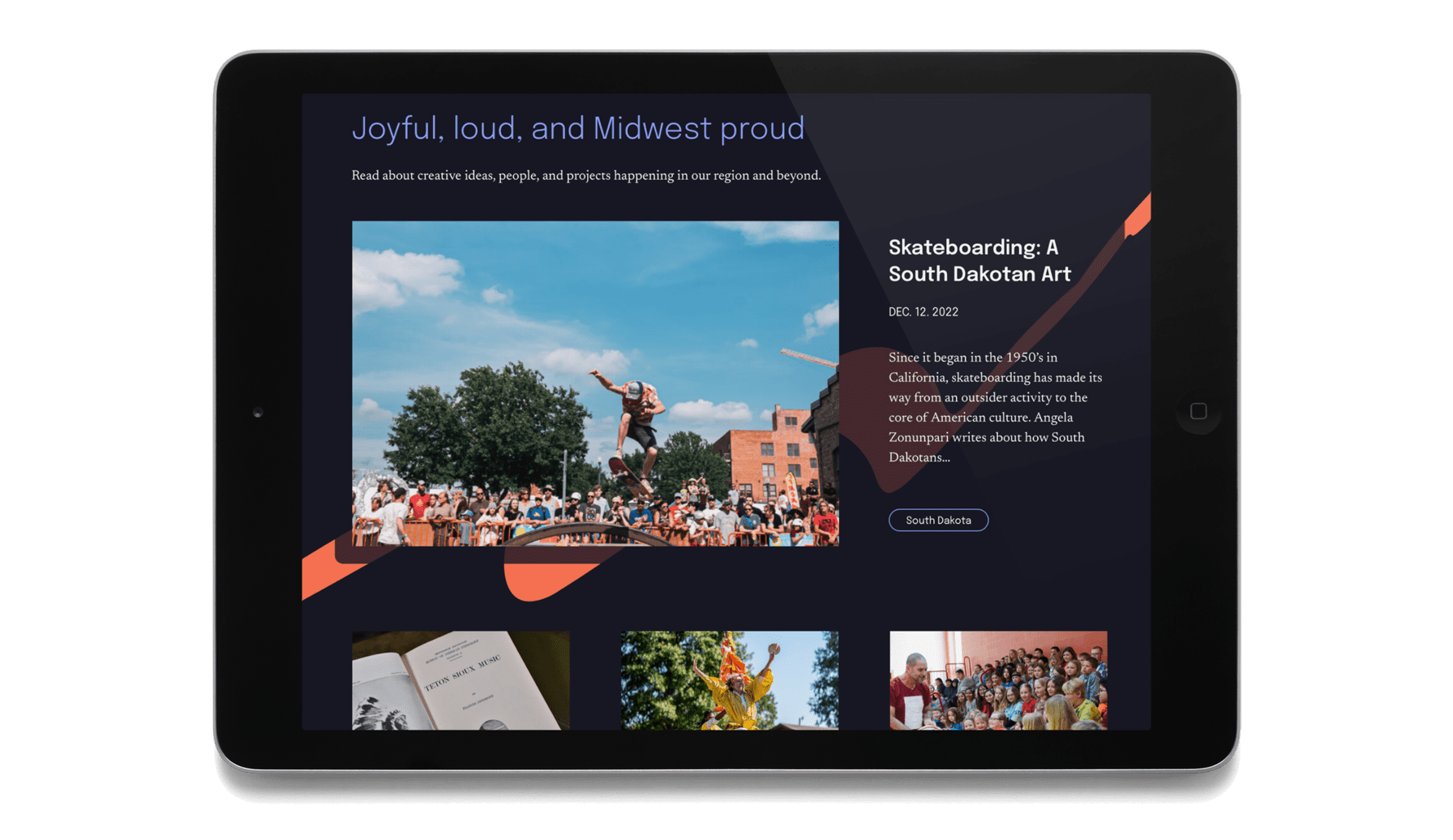 The Solution
We delivered a new visual identity, brand guidelines and strategy, a website and marketing collateral. A provocative, powerful logo rooted in movement, amplification and energy features across the website where a vibrant color palette, inspired by Midwestern flora, pops off the page and encourages engagement. The messaging places Arts Midwest as an amplifier, showcasing and connecting creativity. Together we realized a brand voice that speaks to who Arts Midwest aspires to be, and positions them as creators of unprecedented opportunity now, and in the future.