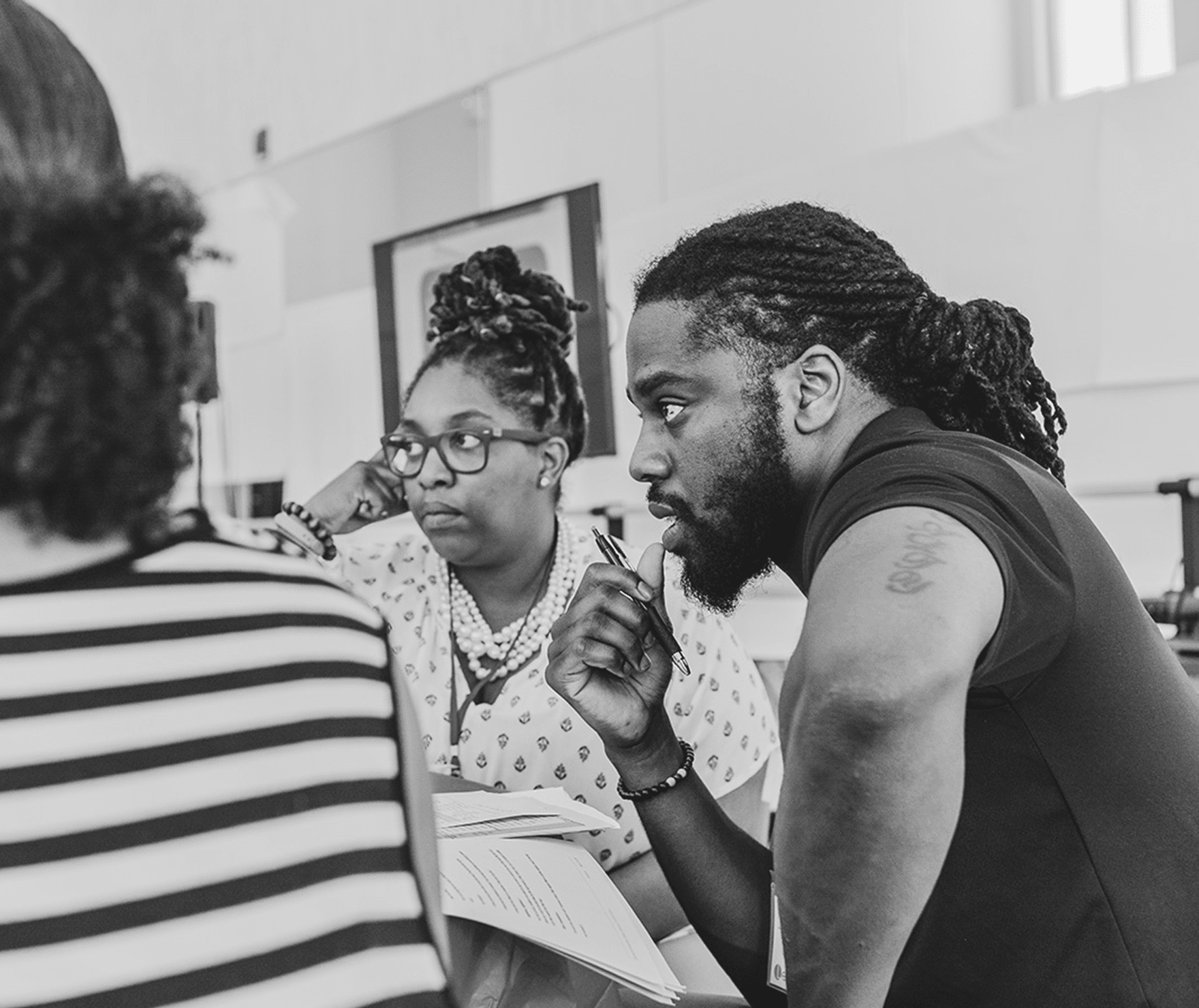 Leading Educators
A rebrand that opens a new chapter for leadership in education
Services
Branding
Publications
Web
The Challenge
Leading Educators is a professional development organization elevating the landscape of education. They partner with schools and districts and provide world-class support for teachers to grow as leaders for equity, igniting the limitless potential of all students.
After many years of supporting schools, Leading Educators experienced a common situation among nonprofits: they outgrew their brand while they were busy making an impact. Their organization was ahead of the curve, but their outdated language and visual brand made them appear stuck in the past.
They needed a new brand identity and communication strategy that matched the caliber of their current organization.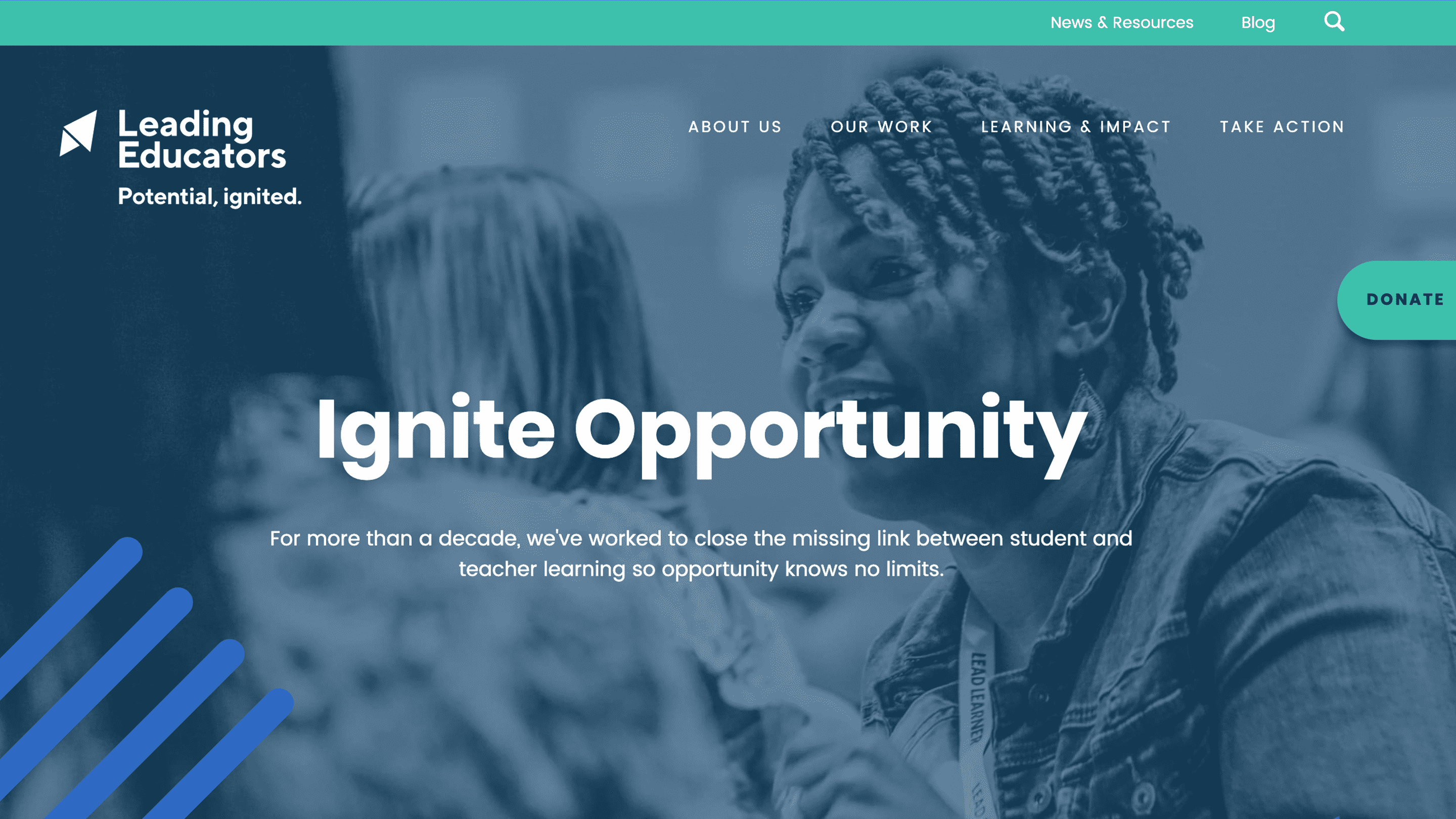 The Insight
Our goal was to develop a new, modern look and feel to support their priority of retaining top talent, while also attracting new funders and partners.
The discovery process helped us narrow the focus of Leading Educators' complex, multilayered approach into a simplified and clear story of who they are today. Our copywriters and designers streamlined the bounty of information to develop a cohesive style that reflects the organization's authority within the industry.
A two-word tagline emerged from our collaborative discussions: Potential, ignited. This tagline guided the creative direction for the design of striking visuals, communicating their bold impact. We landed on a logo design of two triangles representing amplification, partnership, and diversity.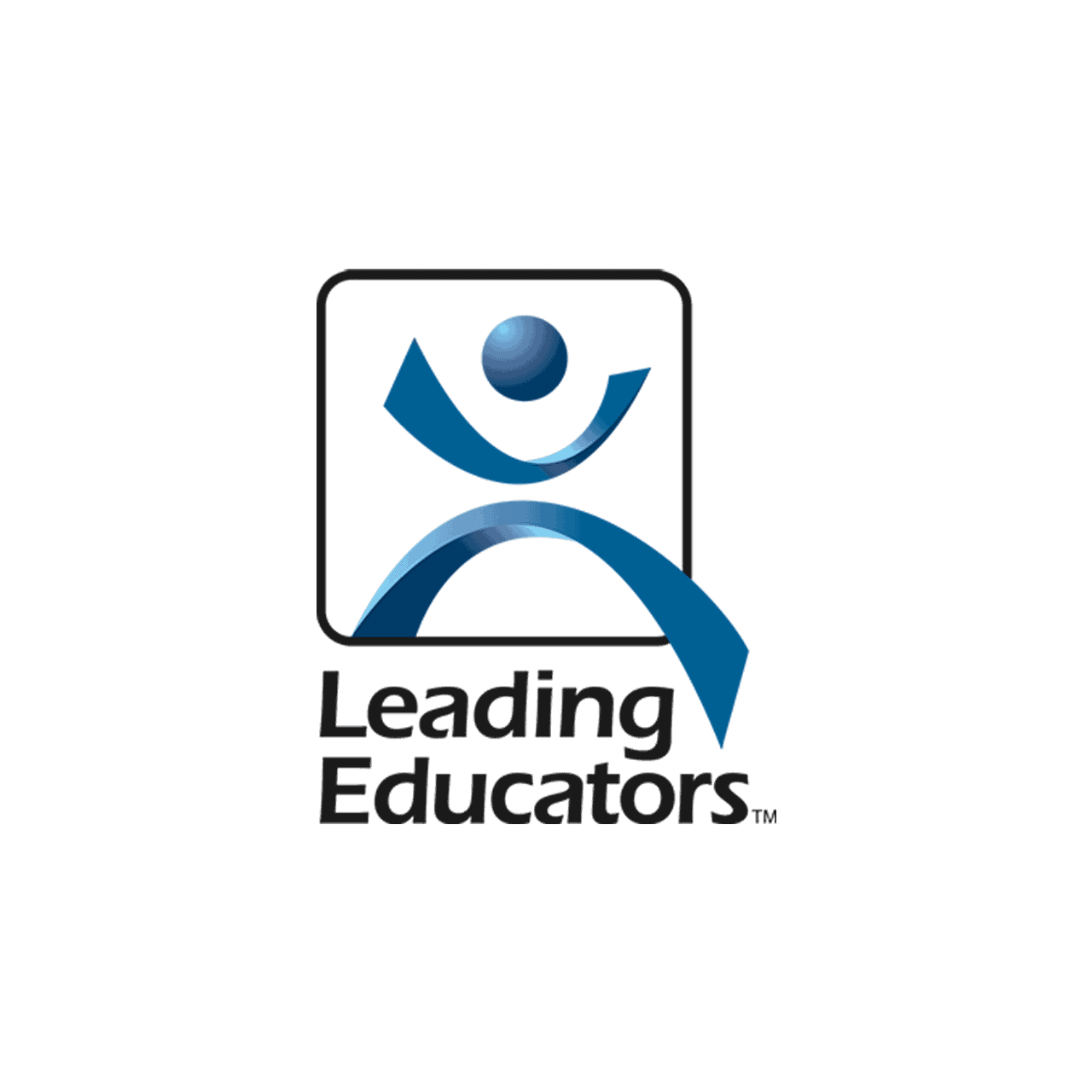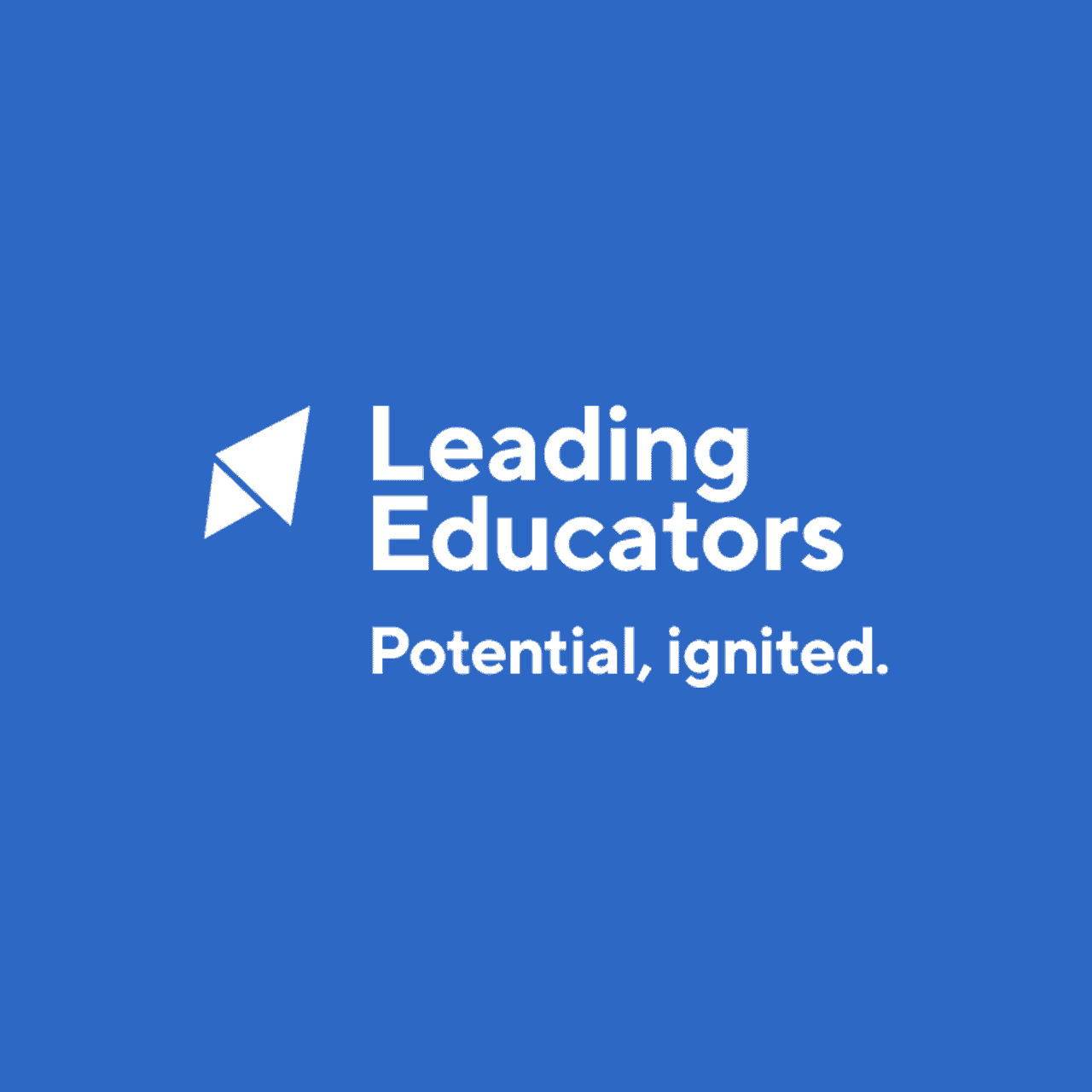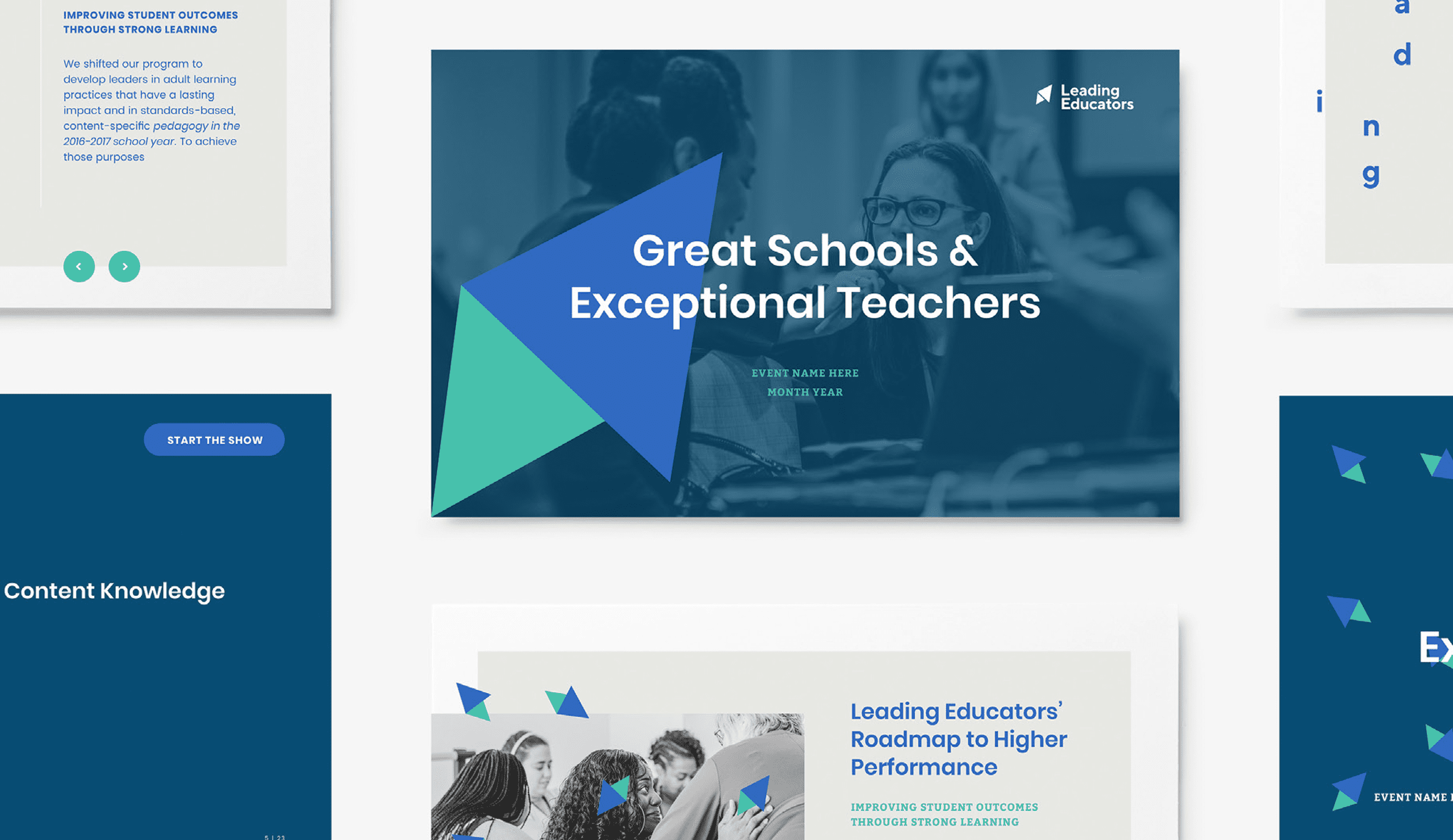 The Solution
The conceptual language and fresh graphic elements resulted in a rebrand that encompassed their work with verve and purpose. Leading Educators' new brand identity acts as a powerful reflection of their crucial role in the education space.
Today, we continue to support Leading Educators across various projects. Our partnership is always thoughtful and engaging, and our work together has earned award-winning results; receiving recognition from the International Visual Identity Awards and Communicator Awards for our design work. Never settling for the status-quo, our collaboration continues to be proactive as we strive to make waves for years to come.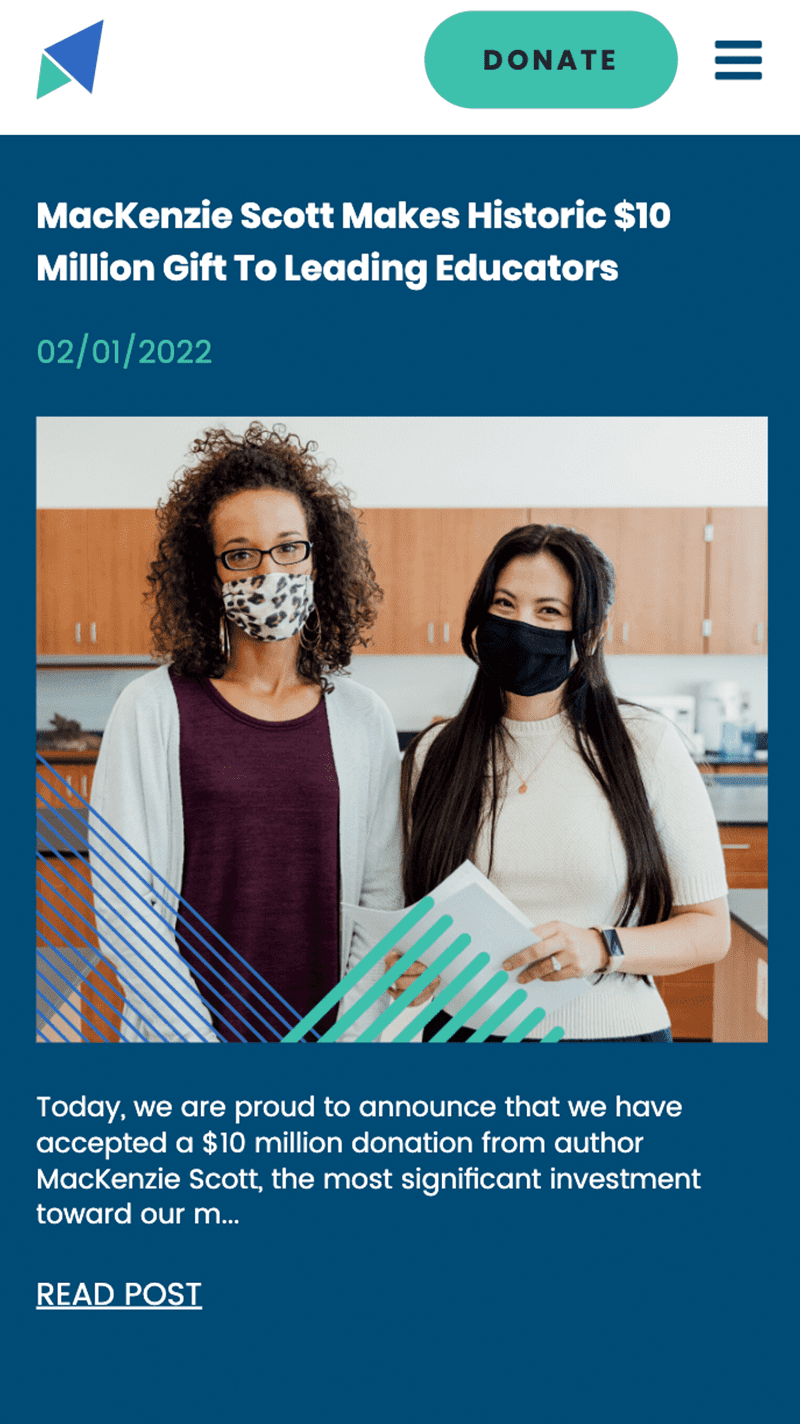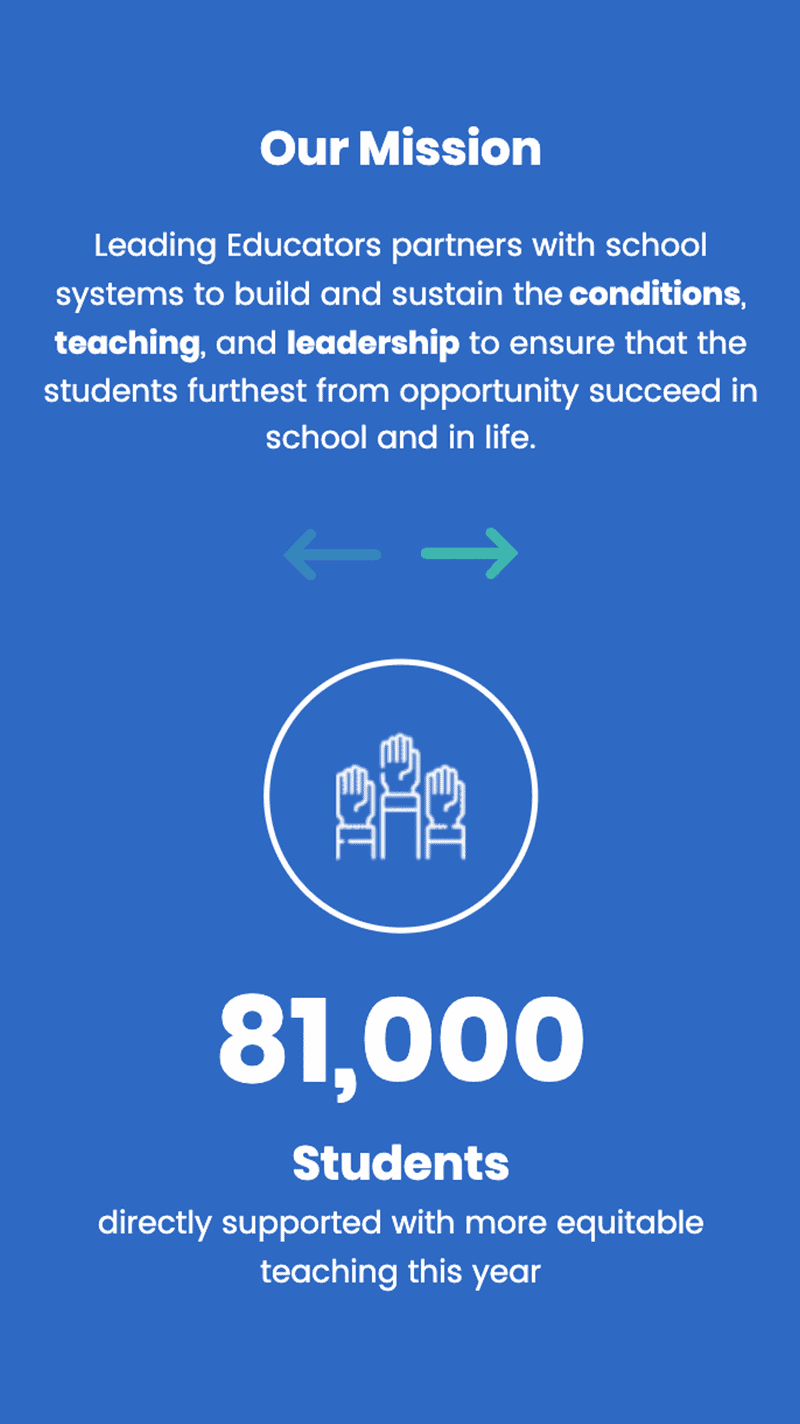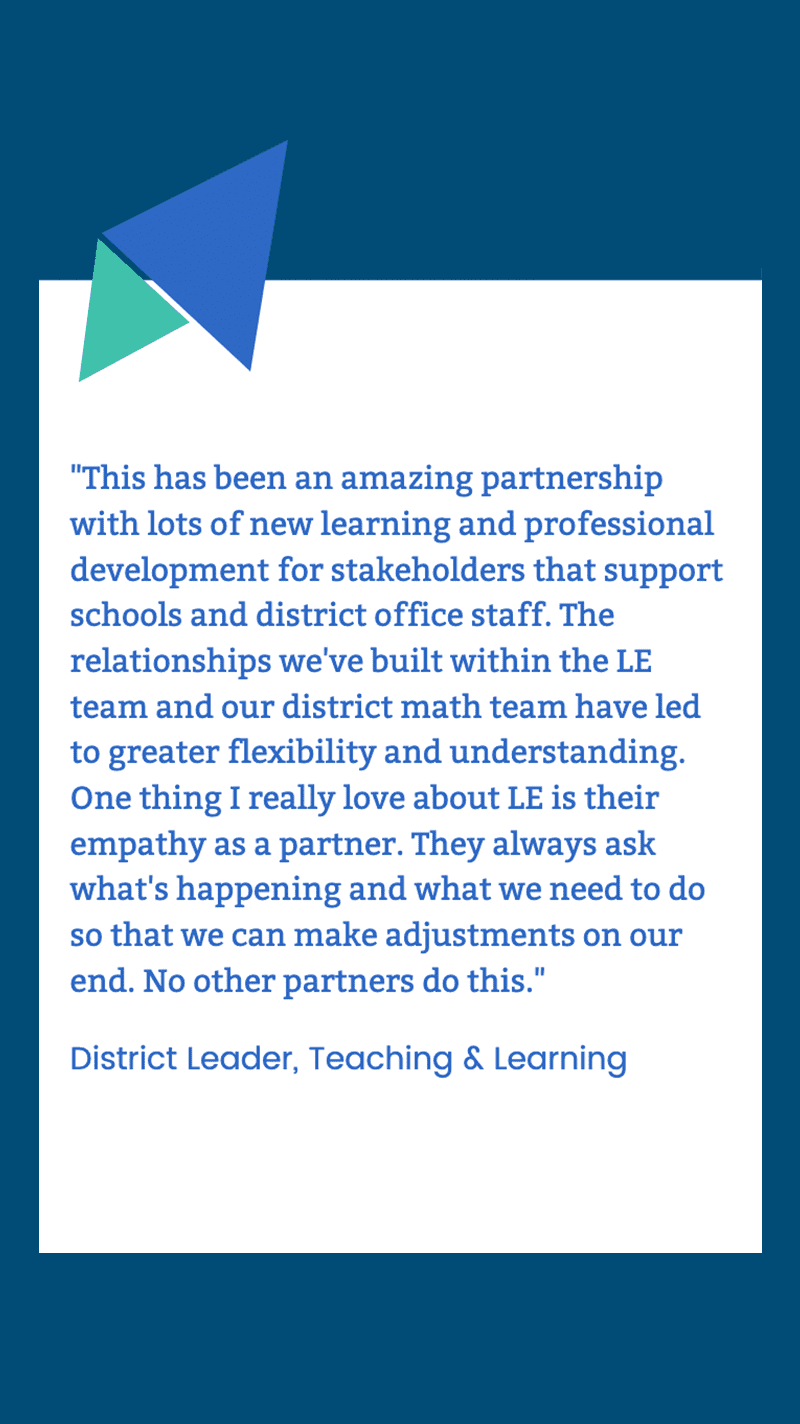 Our Post-Launch Partnership
After launching the website, Briteweb and Leading Educators continued to collaborate and work iteratively together to improve the website's digital user experience. As the organization evolved, we ensured the audience's needs were being met, while prioritizing organizational goals and time-based messaging. Three years after the website launch, Leading Educators engaged Briteweb conducted a site-wide design audit. This audit identified opportunities to elevate Leading Educators' content offerings through a refreshed User Experience (UX) and User Interface (UI). The audit also opened up the opportunity to expand and leverage Leading Educators' full colour palette, improve design accessibility and improve overall site performance.
Somehow, we managed to make a unanimous decision with very high excitement and no disagreement, which might be a first in Leading Educators history! We're so excited to see how it comes to life in the guidelines, and we're so thankful for everything your team has done to get us to this point.
Adan Garcia, Communications Manager
Leading Educators