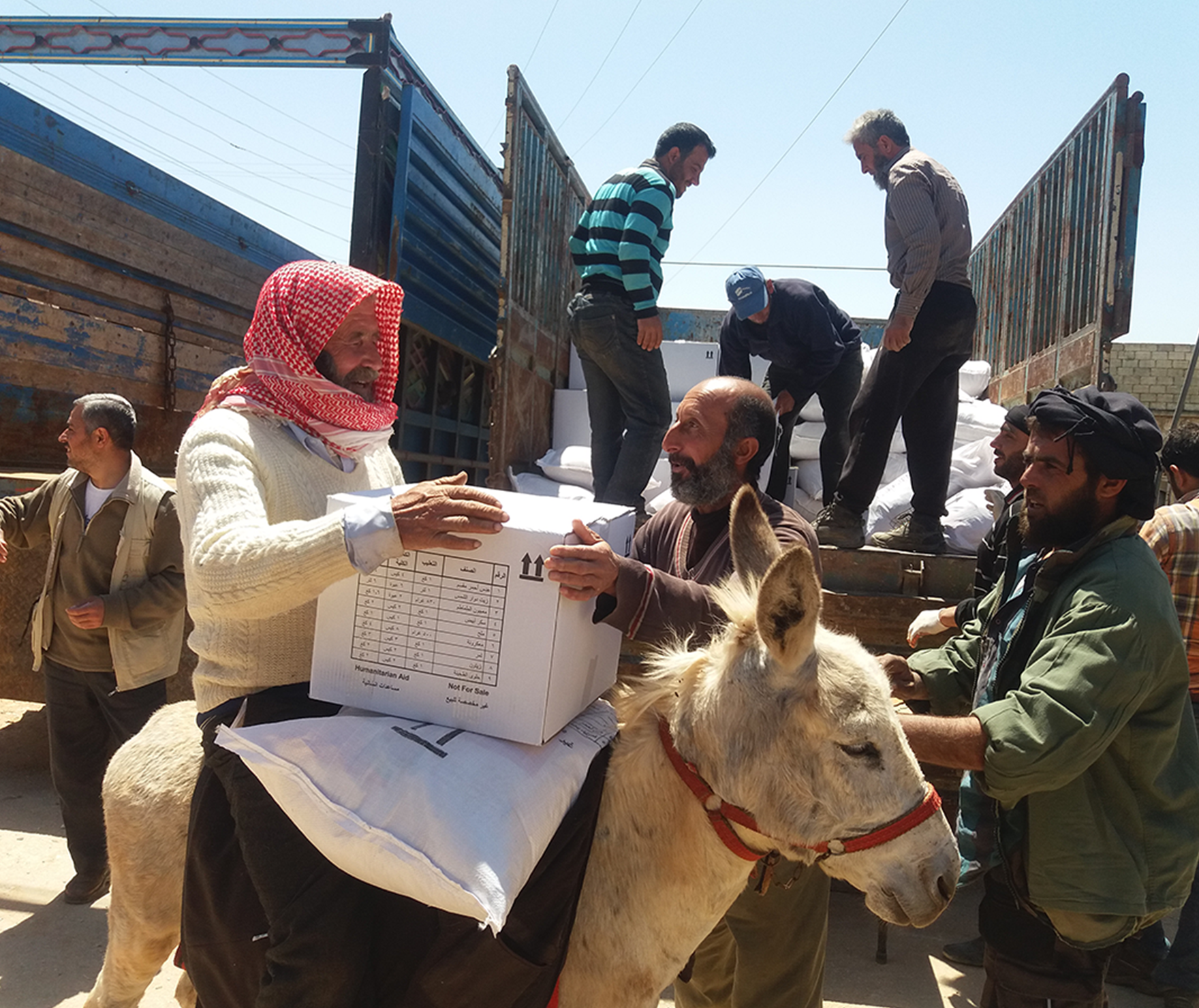 Global Communities
A cohesive brand and website to unite two organizations.
The Challenge
Global Communities delivers essential solutions to complex challenges at the intersection of humanitarian assistance, sustainable development, and financial inclusion.
In 2020, Project Concern International and Global Communities came together to form a united organization that retained the Global Communities name. They had a new audience to define, a vast amount of content from both organizations to merge, and a unique need for a variety of web page templates to be designed.
The desired outcome would be a dramatic visual identity that conveys the power of their combined impact, and a digital experience that was flexible enough that their in-house team could manage their own content and even create sub-sites.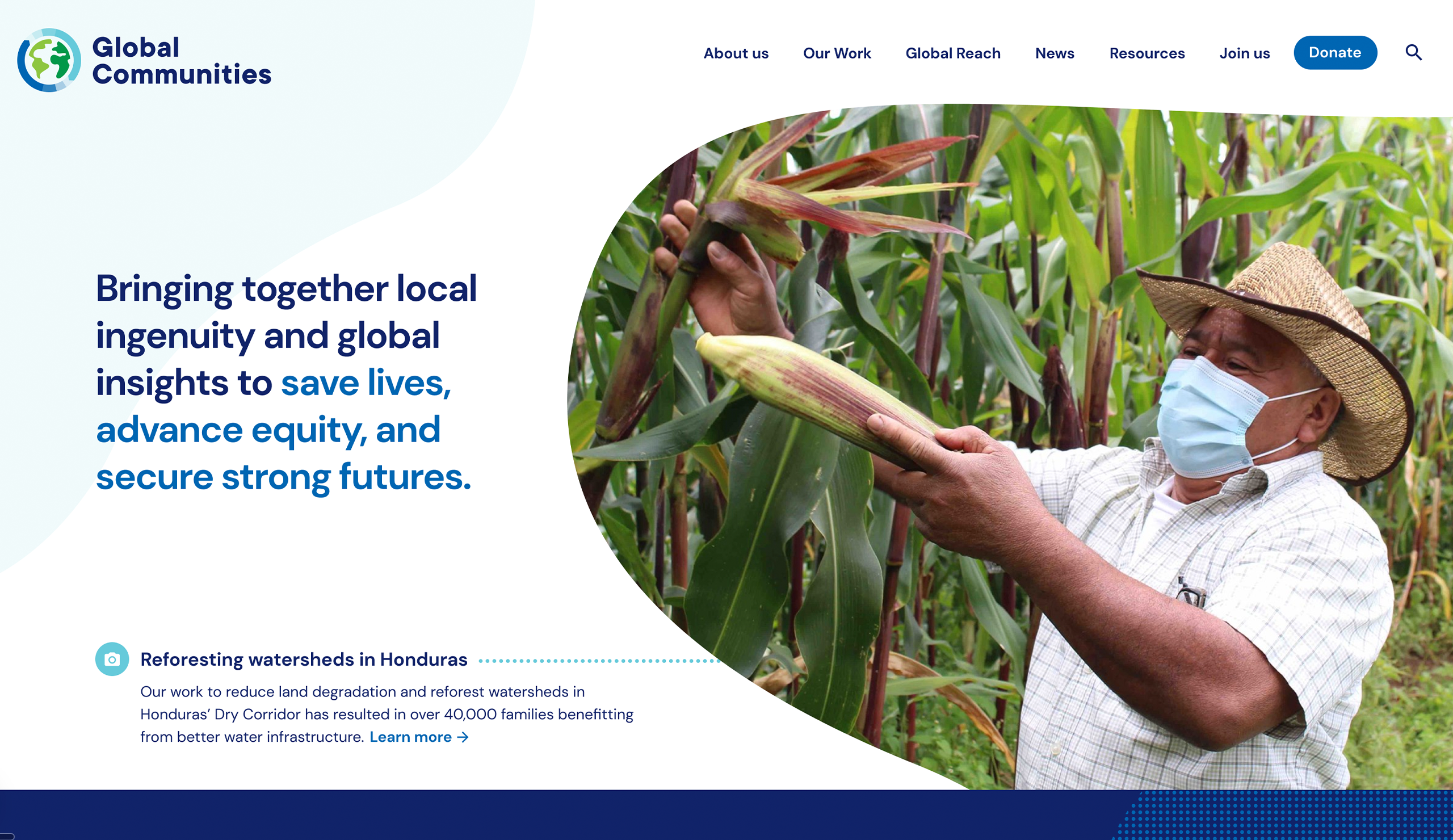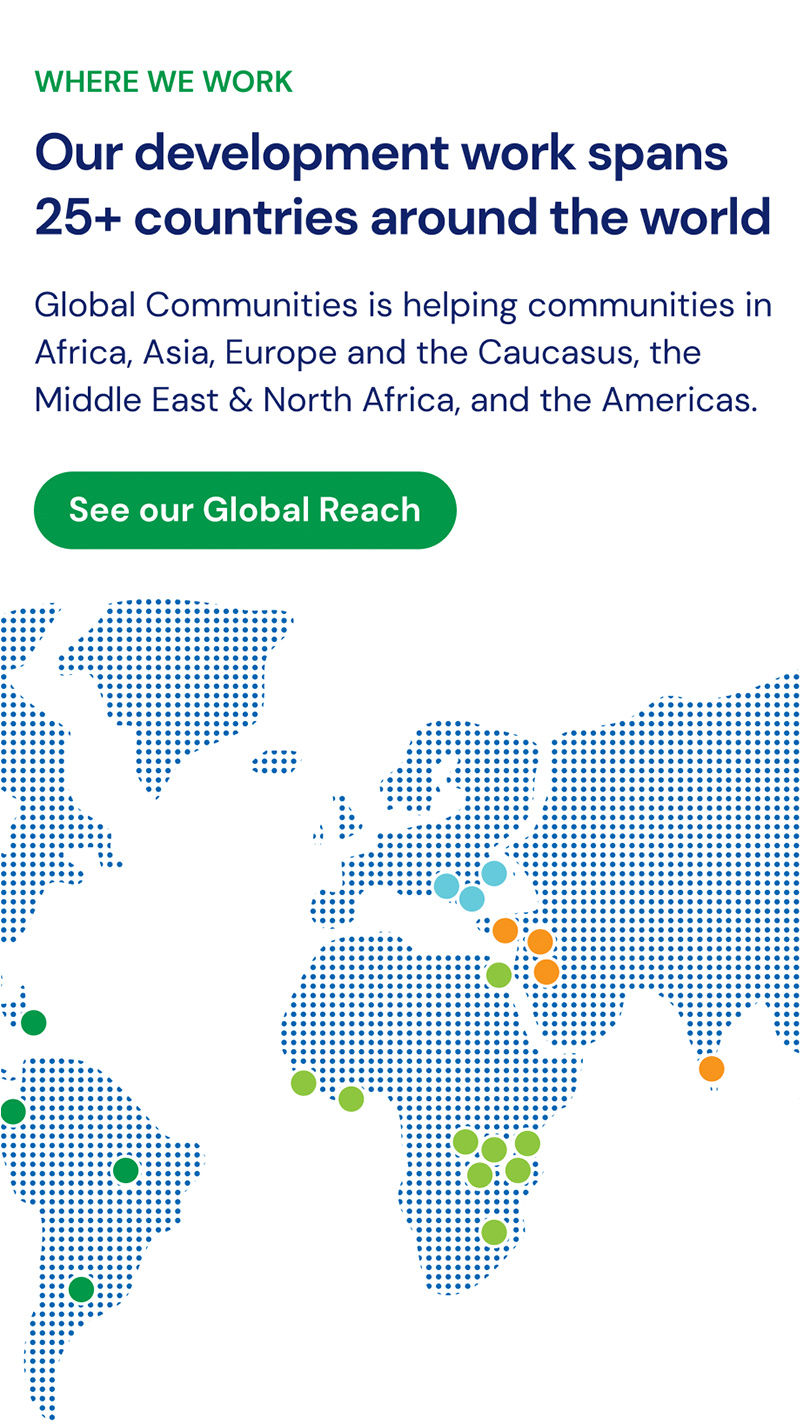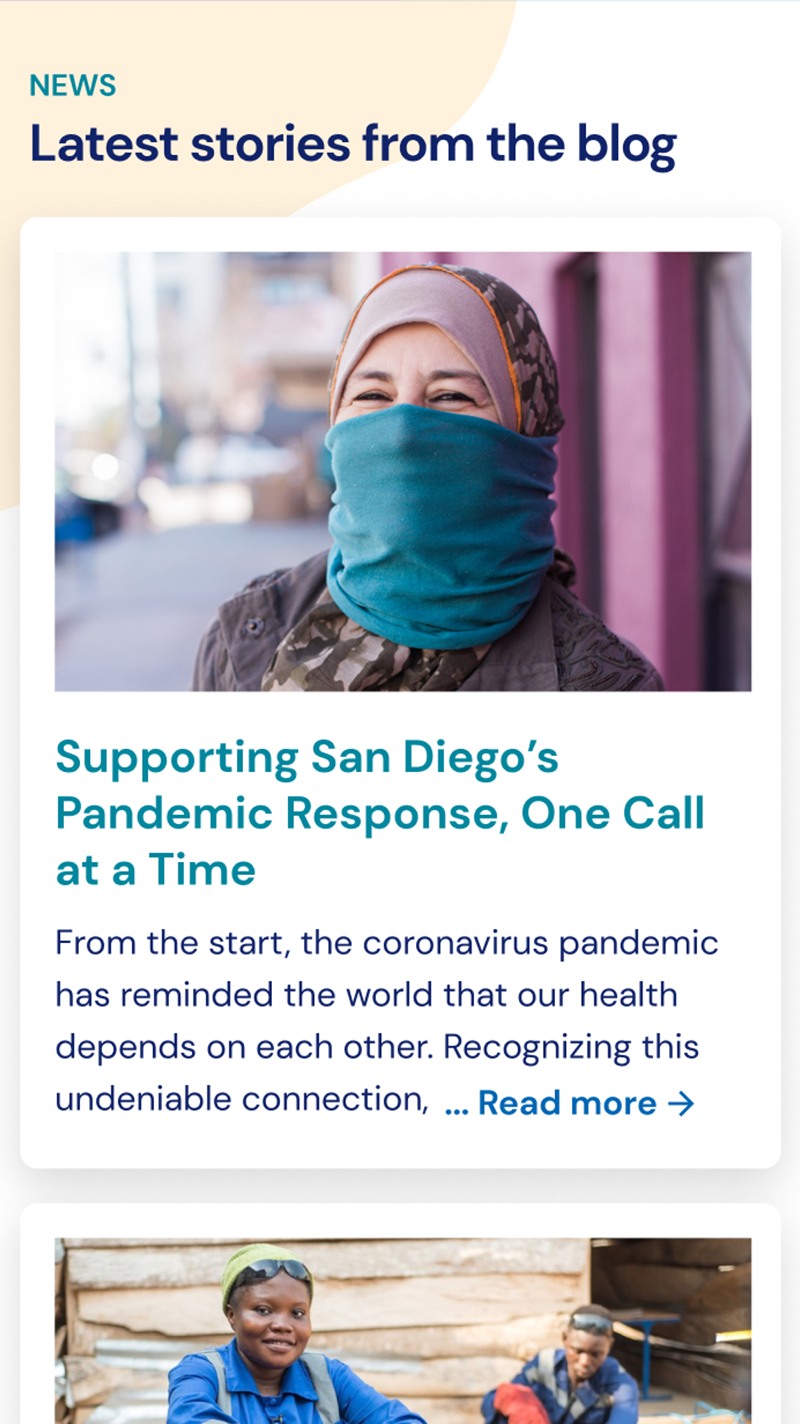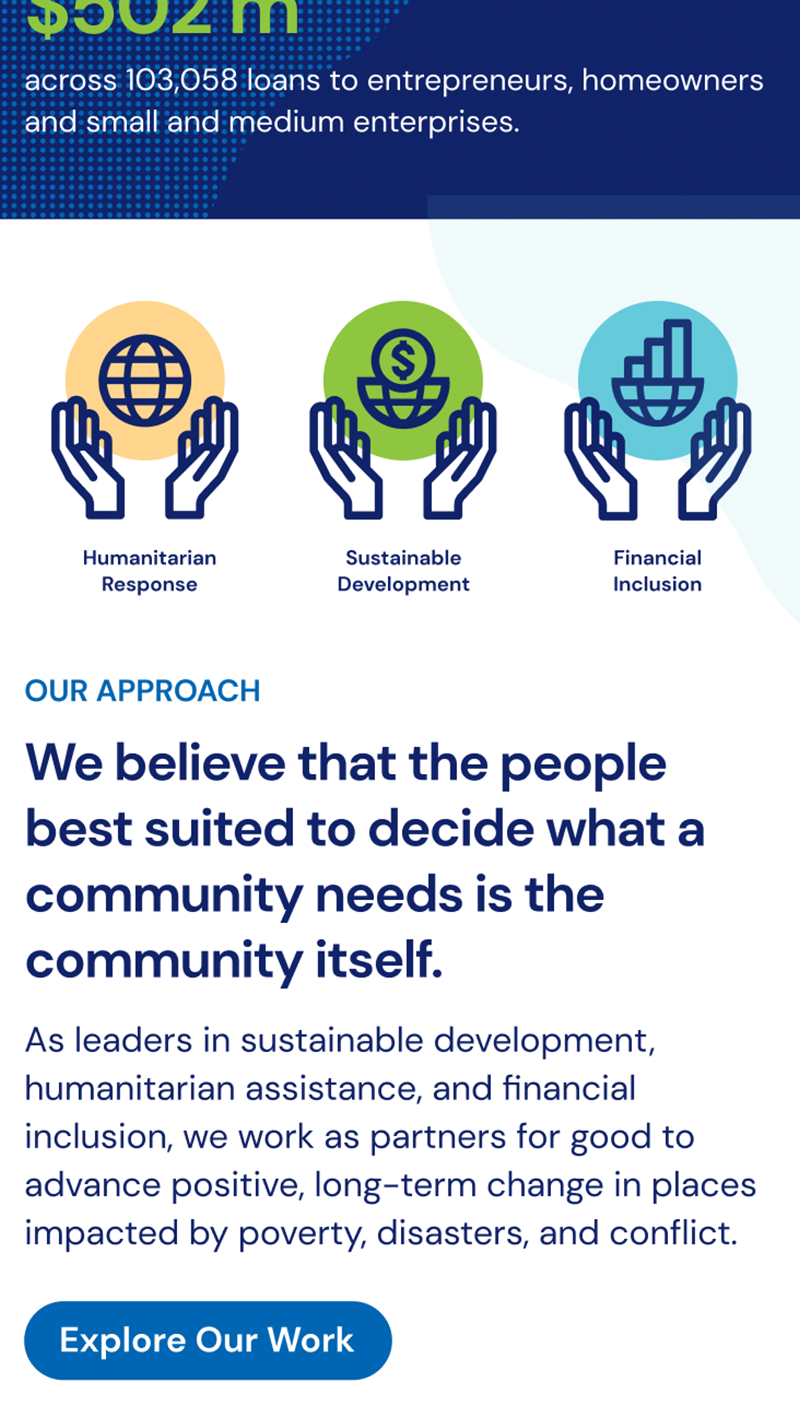 The Insight
We kicked off the project with a discovery phase, which was an opportunity to dive into the organizations' materials, immersing ourselves in their history and gaining a thorough understanding of their existing brand identity and collateral to ensure that our team had a clear understanding of the current messaging and visual identity. In this phase, we performed stakeholder interviews, a survey, peer analysis and a landscape analysis.
These outcomes informed our approach for the visual identity: clear, clean and compelling. The logo is designed to maintain the brand equity that Global Communities had built over the years. By refreshing the identity with a modern, more streamlined look and feel and simplifying the globe's geographical map details, we could retain some of Global Communities' brand elements depicting the globe.
Once the visual identity system was developed, we began work on the website. This started with a content strategy, which married the content from both organizations, re-defining a new taxonomy structure, and building a new consolidated system to use moving forward.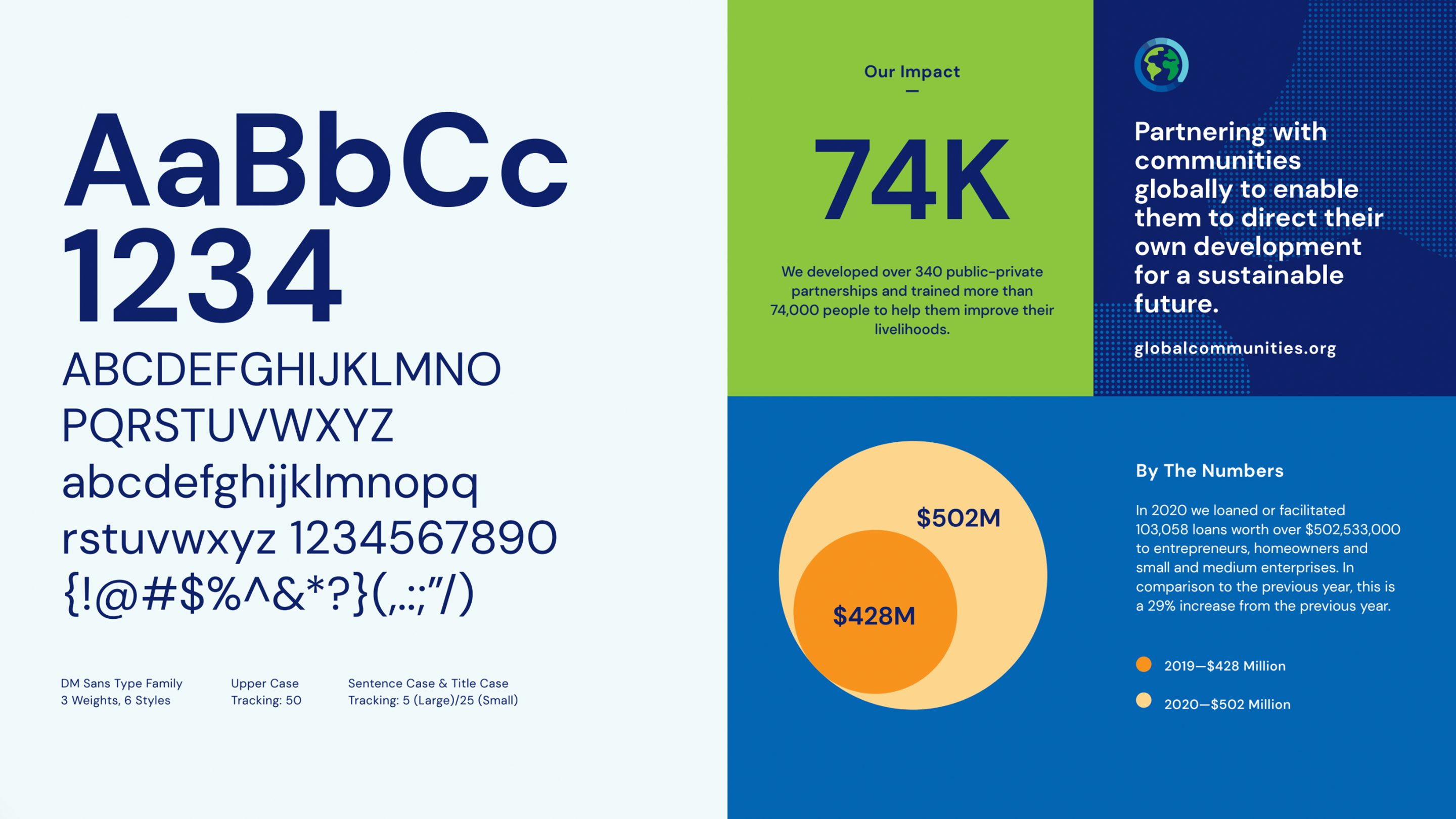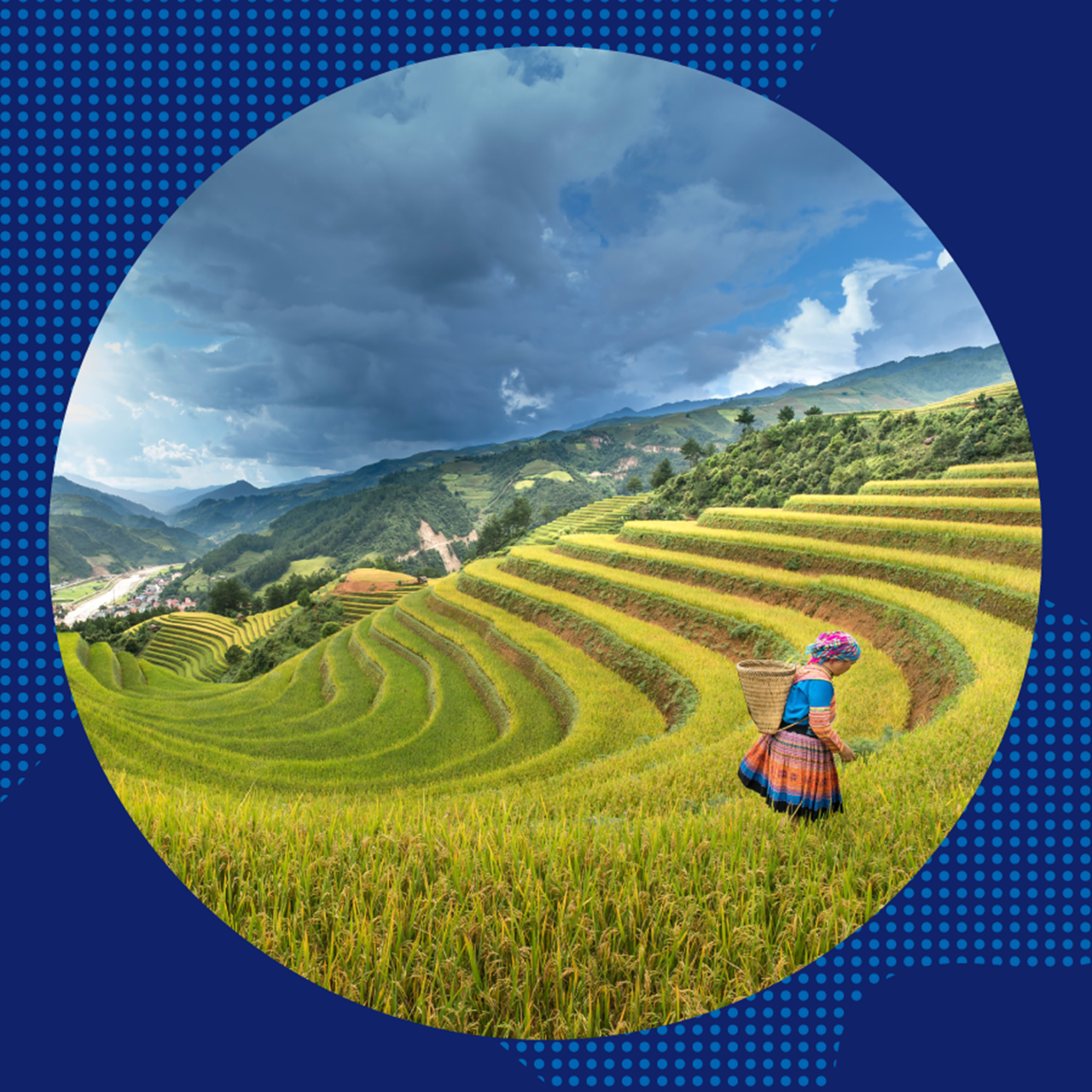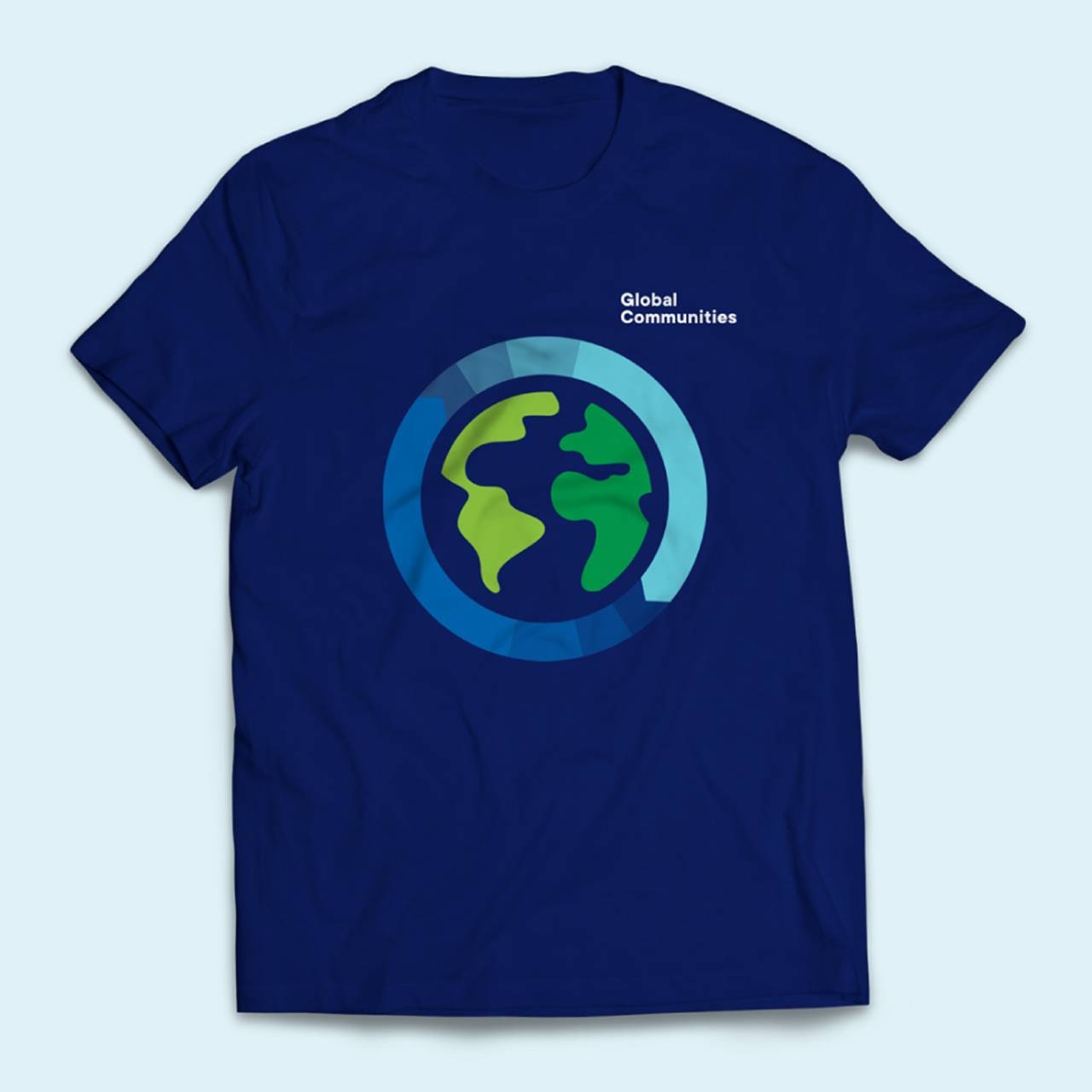 The Solution
The new website features interactive maps, infographics, compelling data visualizations, and a brand new searchable resource library that highlights the best content from both sources. On the backend, Global Communities team members around the world can now access a vast library of templates to create their own country-specific subsites.
Equipped with a new set of brand guidelines and a forward-thinking digital experience, we delivered the final piece – a roll-out strategy to launch their new organization into the world. We created a thoughtful visual identity and a flexible, accessible website built with Global Communities' growth in mind. Additionally, we built the organization's digital annual report, which married their stories into a seamless interactive experience.