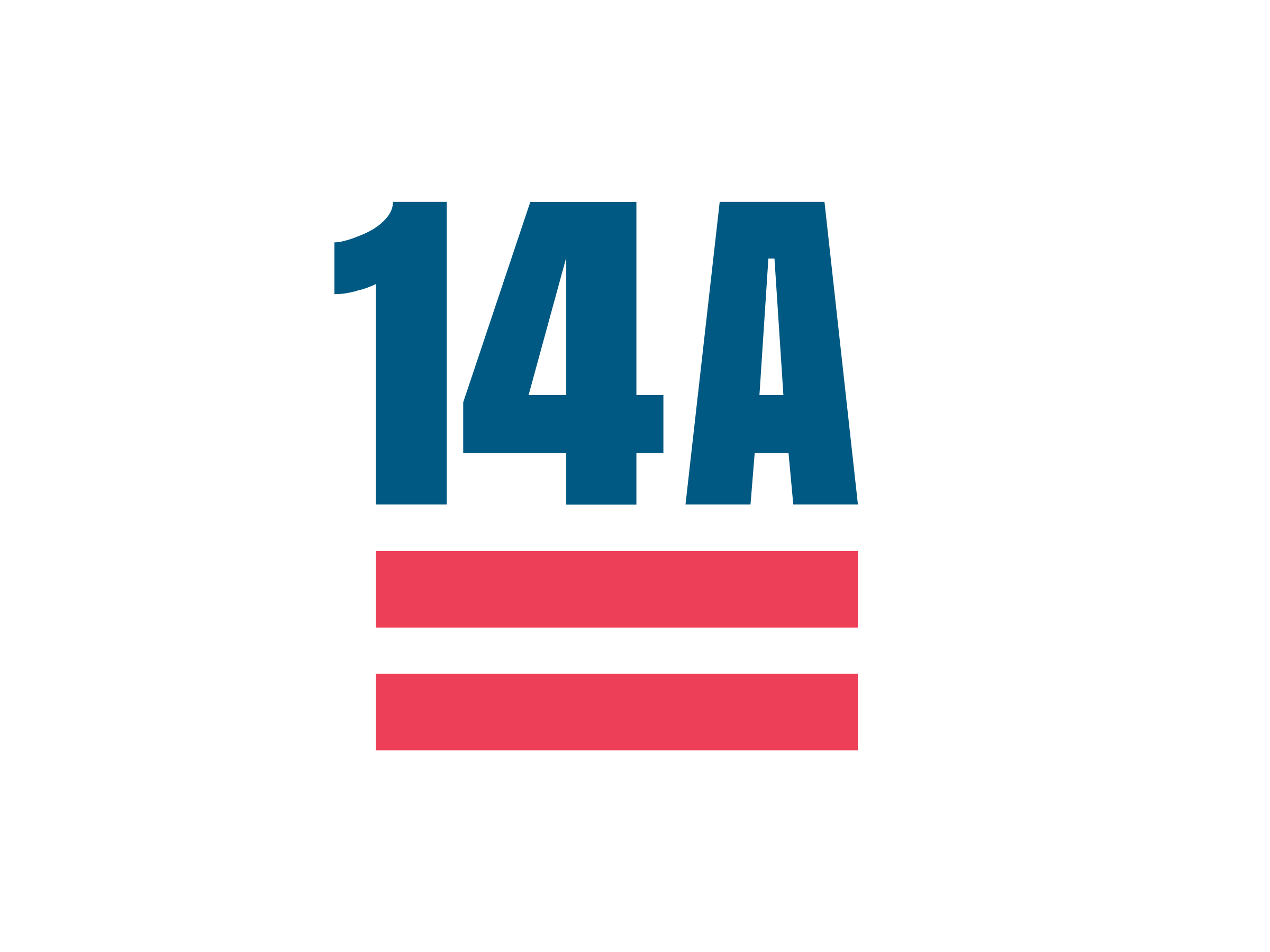 Artery 14A
A brand and campaign for artists advocating for equality
The Challenge
Artery is a start-up that believes every space is a stage. Backyards, laundromats, you name it. Artery's digital platform connects performers, spaces, and audiences, to bring creative experiences to life in places you may not expect.
Artery created a campaign called 14A––a reference to the 14th Amendment. Performances hosted by 14A addressed issues around equality. Their proceeds benefit organizations who are working on the frontlines of civil rights and racial justice.
In the launch of this new venture, Artery needed support from our agency to design the visual brand elements of the 14A campaign in a way that could amplify their mission.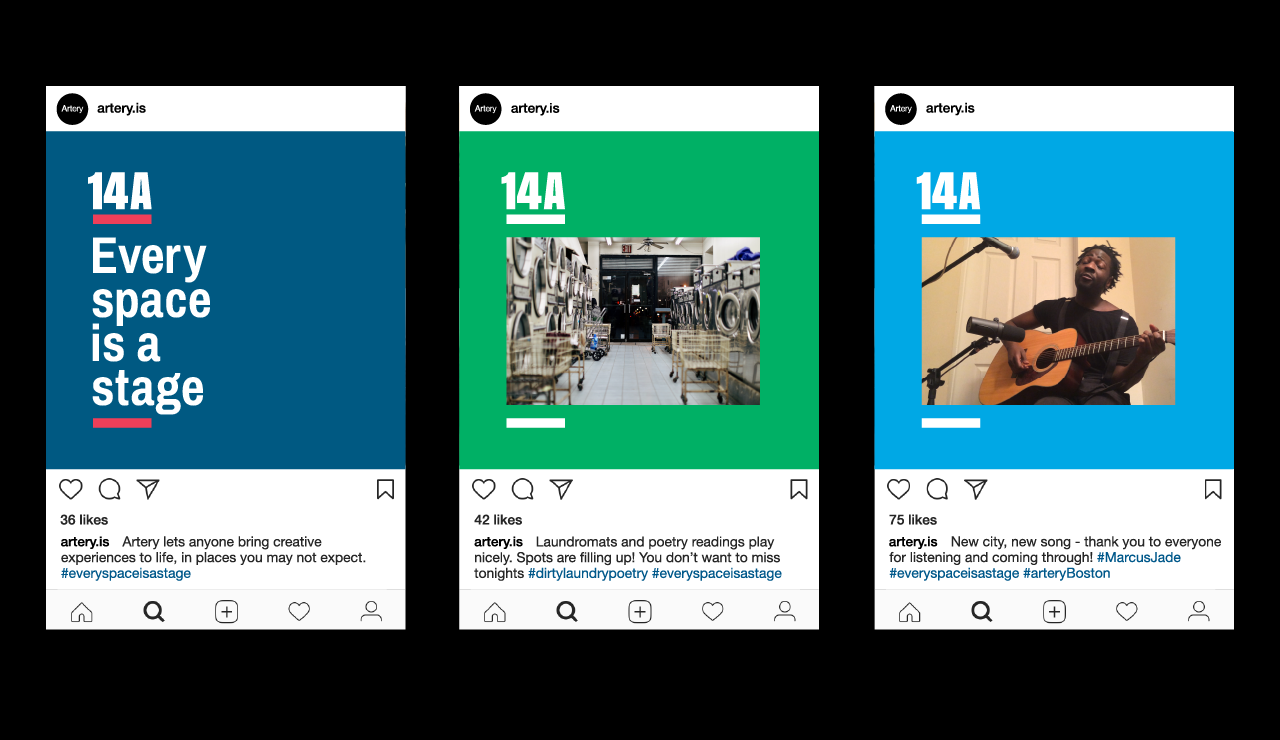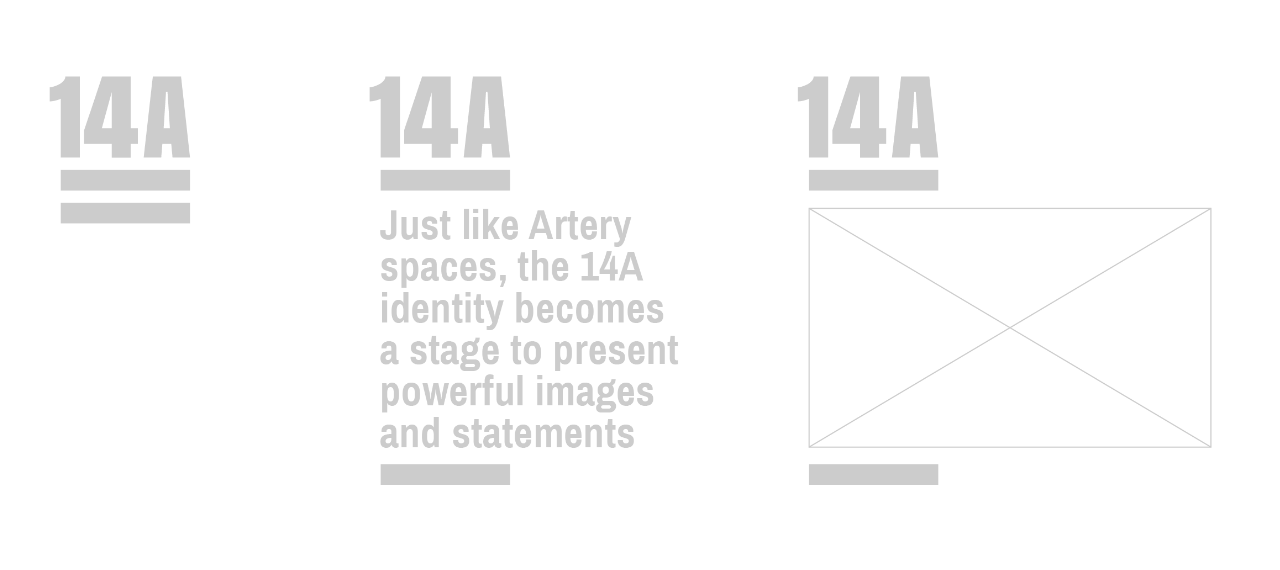 The Insight
We kicked off with a deep-dive into Artery's needs and goals with a discovery interview with their team. They shared that their mission centers around community members and performers––now they just needed the tools of a powerful brand to support this growing movement.
The branding strategy focused on creating eye-catching visuals that could attract an audience for their pop-up performances. Their flyers posted around the city would need to immediately communicate their mission to any fast-walking pedestrian.
We were led to a design inspired by the origination of the mission: a bold voice for equality. The approach was to design simple yet strong visual elements that could showcase their artistic opportunities.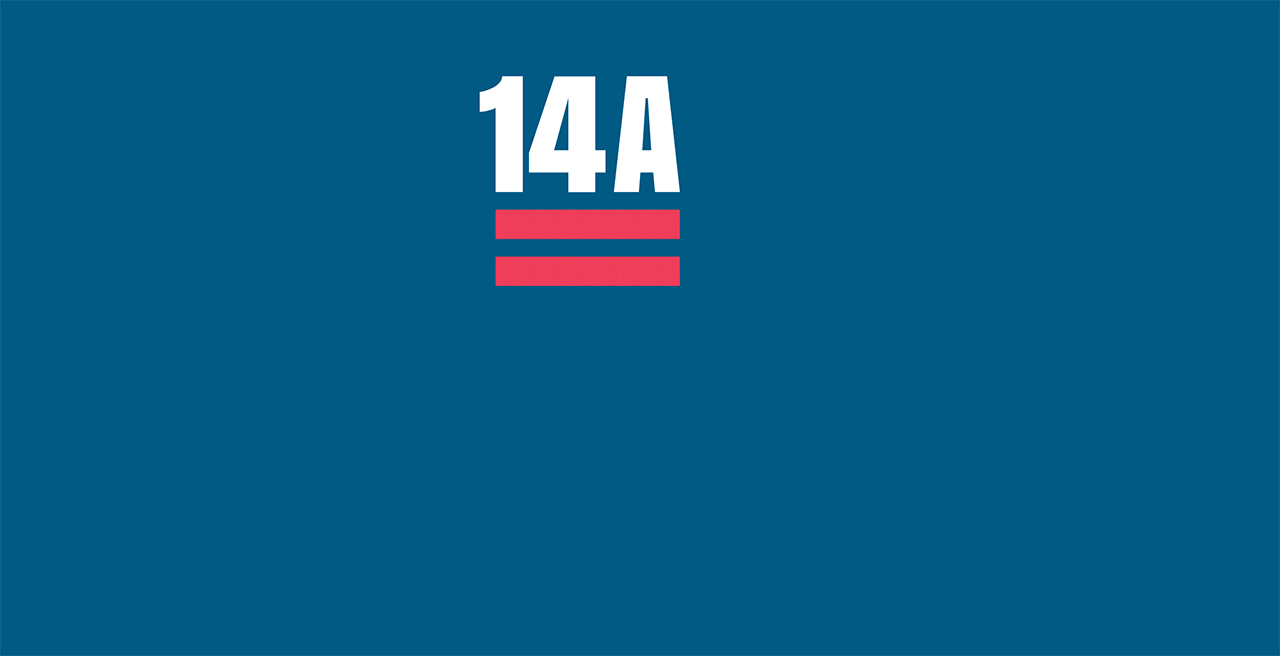 The Solution
We designed a flexible toolkit of graphics to unite all 14A performances through a collective visual system. The 14A identity nods to the American flag while urgently signaling equality.
In applications, the equals sign opens up and becomes a stage to present powerful statements and images. We provided a series of templates for event organizers to customize with their own promotional content for print and social media, choosing colors from a vibrant palette that reflects the diversity of the 14A community and its breadth of creative experiences.
The 14A campaign brand now serves as a tool for the Artery community to boldly raise their voices, promote inclusion through art, and rally around equal rights for all.