Every successful organization reaches a point where it needs a refresh. Whether your organization is just getting started or you've been around for a while, we know that resourcing is a constant challenge. You may recognize that your brand or website needs an update in order to start attracting more donors, volunteers, and supporters, but you just don't have the staff to make it happen. So, do you:
Handle it in-house off the side of your desk

Hire a new employee

Find a volunteer

Outsource and partner with an agency
There's no right or wrong answer, but asking the right questions can help. Depending on the type of project, the timeline, and internal resources, you'll have to weigh the pros and cons of hiring an agency to decide if it's right for your organization. Here are some things to consider when making this important decision.
Who are the right people to get the job done?
The cornerstone of every successful organization—and something we pride ourselves on here at Briteweb—is the people. It's the first thing to consider when deciding between in-house vs. outsourced work. Your current team might not necessarily have the exact skill set, experience, or capacity to take on a new project. Stretching your in-house resources too thin could result in a subpar final product or, worse, an unfinished project. An in-house team is valuable because they understand the ins and outs of the organization. However, partnering with an agency is beneficial because they're often experts in a specific area of work. Some agencies are masters of graphic design, some are UX aficionados, and some are brilliant at digital strategy. If you think your in-house team might lack a specific set of skills, that's a sign you should consider outsourcing.
What's more, an agency brings a different perspective to the table. Don't think of it as having to onboard a new team, but instead as welcoming some fresh sets of eyes to challenge your ideas and introduce you to new ways of thinking. Think of an agency partner as an extension of your team.
If you do choose to go with an agency, make sure you find one that takes your personnel needs into account. Choose an agency that carefully selects each project team based on strengths, experience, and personal interest in the project. We believe people do their best work when they're passionate, which is why there should never be someone on a team for the sake of filling a seat at the table.
How does an agency partnership work?
An agency/client relationship looks different for everyone. That's the best part: you get to decide together how the partnership is going to work successfully. We find the best relationships are those that value and respect each other's opinions, seeing each other as teammates rather than working in a hierarchical structure.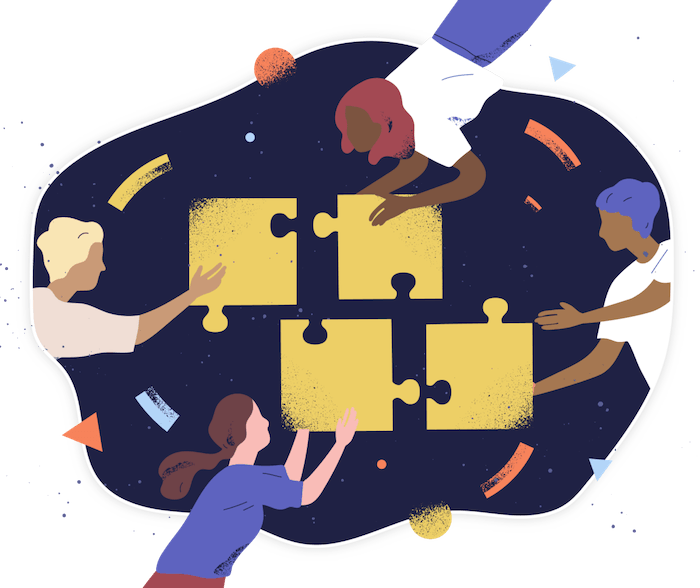 At Briteweb, we view our clients as partners and do everything we can to see them succeed. We think this philosophy plays a huge role in clients returning to engage in new projects with us year after year. David Suzuki Foundation first came to Briteweb to partner on the design and development of their campaign website, The Blue Dot Campaign. The aim was to advocate for the right to clean air and water, safe food, and a stable climate. Our team worked closely with David Suzuki Foundation's internal team to ensure the website functioned well and inspired action. The result was over 100,000 signatures and activating over 140 municipalities to sign declarations.
The campaign was such a big success that we moved into a second phase of our partnership with David Suzuki Foundation to re-engage petition signers as volunteers and amp up their campaign website with even more features and functions for users to further engage with the organization.
Pleased with the project outcomes, David Suzuki Foundation reached out to us again in 2017 to completely overhaul their digital ecosystem and combine over 30 microsites into a single, brand-forward website. And we did just that.
We're now in 2022 and continue to provide ongoing website support and improvements for DSF who we recently worked with to launch new form features for the petitions section of their website. By taking the time to thoroughly understand David Suzuki Foundation as a true partner during our very first project together, we were able to foster a relationship of trust and loyalty. As a brand grows, the digital, visual, and strategic needs will inevitably evolve. Our client partners more often than not stay engaged with us for the long term because we commit to growing alongside them, constantly working together to realize an evolving vision.
What's the process of hiring an in-house vs. outsourced team?
The process of hiring an agency to re-invigorate your brand, develop your new website, or launch a campaign is similar to hiring a new team member in-house: you have to do your homework. Don't expect to hit it off with every agency you meet. Just like individuals, different agencies have different strengths. Depending on your goals and what type of working relationship you'd like to have, you'll develop your own set of criteria that best fits the needs of your team and broader organization.
Consider what matters to you most:
Sticking to a restricted budget

A team that can adapt and work fast

An agency that's based in your city

Experience in your specific industry or sector

The size of the agency's team or their capabilities
Keep these key points in mind when doing your initial research so you can find an agency that meets your requirements. Download this handy questionnaire to start the conversation with your team.
The initial research stage can be daunting and reaching out to agencies without clear goals in mind can be overwhelming. A great place to start is by asking a friend or colleague about their experiences working with agencies in the past. You can also check out agency websites, read testimonials, and review case studies to understand what types of projects an agency specializes in, and their approach to projects. It can also help to hop on a consultation call with an agency to get to know them better.
What should be an in-house vs. agency responsibility?
A great client-agency relationship means the outsourced team is working in partnership with your team every step of the way. In order to know which aspects of the project should be done in-house or by an agency, you first have to evaluate your team's strengths and where you need specific expertise or support the most. When we started working with Leading Educators, it was clear they had effectively evolved their approach and model but needed help creating an updated visual identity and language to explain their new ideals. Briteweb came in as a strategic partner to help take their ideas and translate them into something everyone could understand, both within their network and beyond.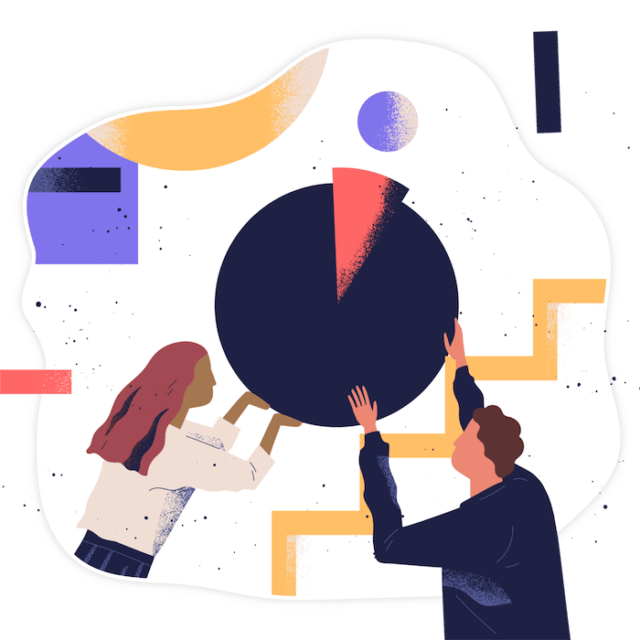 Some organizations come to us with a strong creative idea and need our team to take the lead on bringing this idea to life, while others have the technical know-how but need a strong creative vision. There is no single way to work with an agency. Flexibility, communication, and transparency are the best ways to define a scope of work that fits your organization's needs. Most importantly, involving an agency in the way that will support your project needs the most should stay top of mind. After all, they're there to help you realize your project!
How do you get the most out of your client-agency relationship?
One of the greatest benefits of having an agency is access to minds outside of your own organization. You don't want to hire an agency full of "yes-people." Through brainstorms and goal-setting sessions, you'll be able to see your organization through a different lens, which can often help leave behind old assumptions and move forward with new ideas that can benefit the organization as a whole. Embrace new voices, alternative ways of working, and trying new techniques. Working with an agency is also a great opportunity to sharpen your own team's skills and learn new approaches to working.
Spend time with the agency to kick the project off right. Discuss values, goals, and measures of success to ensure you get the most out of your partnership. Download our free questionnaire to help you plan internally before you start reaching out to possible agency partners.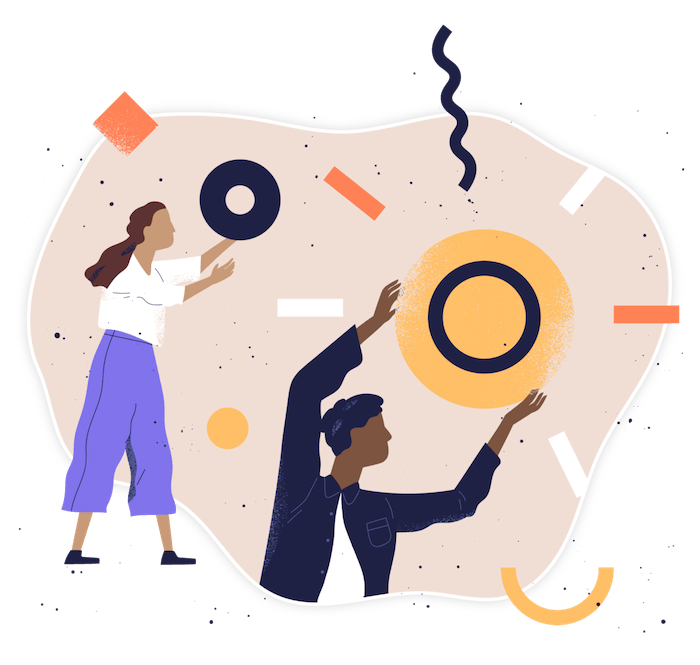 Investing in the discovery phase of a project pays off in the long run. Get to know the agency's process. Do they dedicate time to understanding who you are, who you serve, and the impact your organization has? Agencies who truly understand your organization's core values and goals will be able to work more seamlessly as a partner.
Another way to make the most out of your client/agency relationship is to take advantage of its connections. Agencies have a wealth of resources to help you with current and future projects. Their networks reach all types of industries. Chances are many agencies have worked with videographers, photographers, event planners and other skilled individuals who might come in handy down the line.
How do I know if hiring an agency is right for me?
The answer to this question is based on your organization's needs and resources. It's important to get aligned internally before starting the decision-making process. A clear set of goals will always lead to the best outcome, whether you chose to stay in-house or hire a digital agency. Every organization and specific project holds unique needs, which is why we put together this brief questionnaire to help you focus on the most important details to take into account when considering an in-house vs. outsourced team, or a mix of both.